Looking for consultant for the development and management of Gender Lens Investing programme
DGGF is looking for a consultant that can support with the development, implementation and management of the Gender Lens Investing (GLI) capacity development program within the entire DGGF portfolio.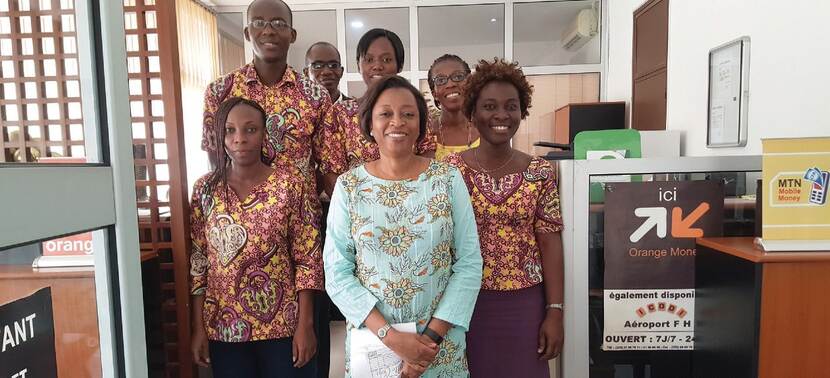 Introduction DGGF-programme
The Dutch Good Growth Fund  - Financing local SMEs (DGGF) is a ' fund of fund'  investment initiative from the Dutch Ministry of Foreign Affairs that aims to improve financing for the "missing middle" – i.e., entrepreneurs who have outgrown micro-finance but do not yet have access to conventional capital markets. DGGF has a rich portfolio, consisting of both funds with different asset classes and strategies, financial institutions (FIs) and seed capital clients, located in a lot of countries in Sub-Saharan Africa, MENA, Asia, and Central and South America.
Seed Capital and Business Development
The Seed Capital and Business Development (SCBD) program was established to further the impact of the DGGF by providing Technical Assistance, Seed Capital and Business Support Services to financial service providers and ecosystem players that support local entrepreneurs. In addition, the program incorporates a knowledge development and sharing component that supports research, tests assumptions and shares insights on financing SMEs in developing countries and emerging markets - fostering industry-wide knowledge exchange.
The assignment
Access to finance for female entrepreneurs has always been at the heart of DGGF's mandate. DGGF has worked on several gender related technical assistance (TA) and business development support (BDS) projects with clients in the past. Together with the Ministry of Foreign Affairs, DGGF agreed to increase the investment capital allocated to women-led organizations [1] to 28 percent. 
The objective of DGGF's broader GLI strategy is not only to increase access to finance for women entrepreneurs but also to increase their access to non-financial services and to contribute to improving women entrepreneur and employees' position and respective decision-making level. This enhanced ambition calls for increased investment and TA/BDS interventions. As a result, DGGF is setting up a GLI Technical Assistance and Business Development Support program for its entire portfolio.
The program design has already been drafted and would offer standardized and tailored activities through different modules. These would tentatively include:
(1) awareness.
(2) fund processes and tools.
(3) pipeline building.
(4) portfolio engagement.
(5) learning and dialogue. 
[1] Definition women-led organization: ≥ 51 percent owned by woman/women, OR ≥ 20 percent owned by woman/women; AND (i) has ≥ 1 woman as CEO/COO/President/Vice President; AND (ii) has ≥ 30 percent of the board of directors composed of women, where a board exists.
Expression of interest & submitting
More information about the assignment can be found via the expression of interest.
The deadline for submitting expressions of interest is 12/10/22, 23:59 CET.
Click here to download the request for expressions of interest.
Click here to download the template for submission of expressions of interest.
Click here to download the Q&A with frequently asked questions on the EOI.