Knowledge and experience in the bag with DGGF
Stylish and sustainable, but above all fair trade – that's what MYOMY bags are all about. Until recently, all the bags came from India. Thanks to the support of the Dutch Good Growth Fund (DGGF), Leatherina in Bangladesh now also supplies to MYOMY. These partners are committed to good working conditions and sustainable business practices.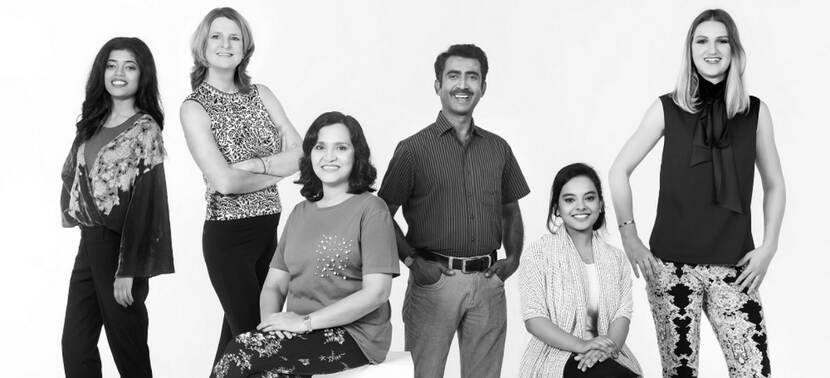 "In 2008, we began working with CRC, a bag manufacturer in India", says Elise Luring, Sustainable Production & Collections Coordinator at MYOMY. "Though things are going smoothly now, it took us six years to get to that point." One reason was that cultural differences needed to be ironed out before they could achieve success together. Since then, CRC has done so well that they've reached the limits of their production capacity. In 2017, MYOMY therefore decided it was time to find a second manufacturer.
 
Why Bangladesh?
MYOMY specifically wanted a fair trade manufacturer. Through a Dutch Enterprise Agency (RVO.nl) leather industry project in Bangladesh, they were introduced to Taslima Miji, founder of Leatherina. In 2013, a large clothing factory building in Bangladesh collapsed, and as a result many companies stopped doing business there. "We want to prove that you can also manufacture the right way in Bangladesh", Luring explains. "We clicked with Taslima straight away, so we decided to collaborate."
Winning support
However, MYOMY did not want to spend as long as before building a good partnership, so they asked RVO.nl to help out. "They offered us their 'technical assistance', which consisted of three experts helping us to accelerate the collaboration process. They investigated which tanneries in Bangladesh were the best ones to work with, gave Taslima management training and taught the factory workers how to make bags specifically for the European market."

When the two partners first got in touch, Leatherina had 12 employees. Now – just over a year later – its workforce has grown to thirty and the company can produce a thousands bags a month. It's a win-win, according to Luring. "For businesses looking for a foreign manufacturer like we were, you need lots of patience. But if you want to speed up the process, call in the knowledge and expertise of RVO.nl."

FInd out more about DGGF investment loans?