Female entrepreneurs in Cambodia collaborating to rebuild
DGGF's Seed Capital & Business Development (SC&BD) facility is helping Support Her Enterprise (SHE) Investments to expand their acceleration and incubation services in Cambodia. SHE Investments is an incubator and accelerator in Phnom Penh that was launched in 2015. The team helps female entrepreneurs to grow from micro to small businesses, and move from the informal to the formal sector.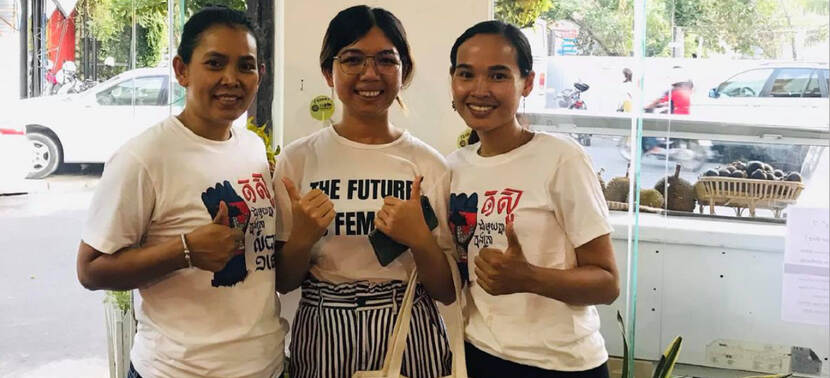 Support from SHE Investments incubator
Sreypov and Anak have been running their businesses in Cambodia for several years in different industries. Sreypov runs Agape Coffee, a coffee farm that employs poor farmers in the South West of Cambodia, and a coffee shop in the capital Phnom Penh. Anak runs a social enterprise called Villageworks, which employs people (mostly women) with disabilities to make handcrafted products such as jewellery and bags, which are sold in Phnom Penh and exported overseas. Both entrepreneurs were enrolled in the SHE Investments Incubator Programme, through which they received training and mentoring and increased their networks.
Reimagining what is possible during the COVID-19 crisis
During the COVID-19 crisis, both businesses suffered significant challenges and losses. Both Anak and Sreypov took different approaches to address this issue; such as selling products online and introducing face masks as a new product. During the crisis, the two women came together to discuss collaboration. They decided to use an available shopfront to launch a new business together. Moving forward, both women emphasised their need to learn new digital skills to improve their ability to reach more customers and sell products online. Both women have been accepted into the new Digital Literacy Skills training programme, which was launched by SHE as a direct response to the COVID-19 crisis.