DGGF supports entrepreneurship programme in Ethiopia
In these uncertain times of COVID-19, Mella provides an effective and cost-efficient way to encourage entrepreneurship in a nascent entrepreneurial ecosystem. Mella is an entrepreneurship programme in Ethiopia, launched by Novastar Ventures, an Africa-based venture capital firm focusing on investment in Ethiopia, Kenya, and Nigeria, with support from DGGF Financing Local SMEs. Mella's virtual platform connects a young audience with successful entrepreneurs and inspires them in their ambitions of starting or growing their businesses.
A virtual entrepreneurship programme, inspiring and helpful in COVID-19 times
Mella was launched to encourage the development of an entrepreneurial ecosystem through a combination of broad networking events, targeted training events and the use of television and web-based media. Despite the events being on hold due to the COVID-19 pandemic, Mella is still using Facebook, Instagram, YouTube, Twitter and a website to communicate content to its followers and thus contribute to the entrepreneurial culture in Ethiopia.
The programme has been very successful in reaching thousands of young and aspiring entrepreneurs across Ethiopia. By involving local and international role models, Mella inspires its participants and shows them the opportunities as well as challenges of entrepreneurship. Mella also provides gatherings through which potential investors and entrepreneurs can meet and share content. These gatherings promote mutual understanding.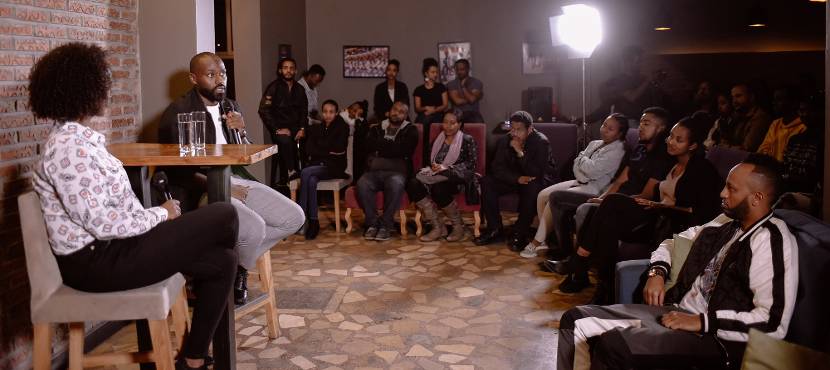 Novastar
Novastar invests in start-ups in East Africa and targets entrepreneurs who serve low-income households with high quality goods and services. Novastar's main objective is the creation and development of an innovative SME segment that improves consumer markets at the base of the pyramid. Novastar invests in entrepreneurs that address the demand for basic goods and services by employing innovative business models to widen market access, reduce costs and price and improve quality, resulting in social benefits for low-income households.
Mella paper
Look at an overview of the Mella programme and its main success factors. The document includes an overview of all the main stakeholders in the ecosystem. Furthermore, it provides lessons learned on how Mella can serve as an example to be replicated in other countries or regions, from conception & fundraising to growth, branding and provision of services. Please note that the paper was completed before the outbreak of the COVID-19 pandemic.