Dutch power tools sold in over 40 countries
FERM is a Dutch power tool manufacturer that has been in operation since 1965. Most of FERM's DIY tools are sold in the Netherlands, but the market for the company's professional power tools is mainly abroad. FERM's professional product range competes successfully against major brands like Bosch and Makita. In particular, in markets outside Western Europe.
Video: watch the interview with Thomas Mentink - CFO at Ferm NL - and Sandeep Patel – Head of Operations at Ferm India.
Thomas Mentink, Financial Director: "We design and develop all our tools in the Netherlands. But their actual manufacture takes place in China. We've been working this way since 1988. This has allowed us to establish a solid relationship with our Chinese suppliers over the past 30 years."
Training, coaching and aftersales
Michiel Koelen, Global Commercial Director: "Whenever possible, we use exclusive distributors who share our philosophy when it comes to long-term partnerships. While we strive for competitive pricing, we also value distributor training and coaching. Furthermore, we feel that after-sales is a crucial element of the sales process. The distributors arrange for the repairs themselves, but we have a responsibility to make sure that spare parts are always available. That way, local customers can get back to work quickly."
DGGF support
In recent years, FERM has received grants from the Dutch Good Growth Fund (DGGF) for various transactions in India, Kenya and Vietnam. This grant scheme is facilitated by the Dutch Ministry of Foreign Affairs. It supports initiatives like the export of capital goods to countries for which funding is generally harder to get.
Mentink: "Our bank considered these transactions too small to discount the bills of exchange. Although it was unable to help us, it did alert us to the possibilities offered by the DGGF. This led us to Atradius Dutch State Business. Our relationship with them has been extremely valuable. It made it possible to supply distributors we would otherwise have been unable to reach."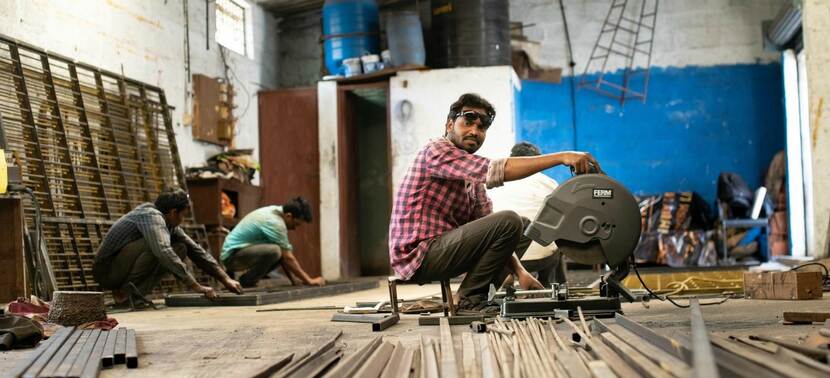 More employment opportunities
"Moreover, the transactions completed with support from the DGGF have created extra jobs at the local distributors' end. This has resulted in as many as 25 FTEs each in Vietnam and India. In addition, we are setting up training courses for distributors' employees. In these courses, we will address the technical aspects of the products and conduct extensive testing and practice drills. We will also explain which parts typically wear out first and how to replace them. That way, we can be sure that local service levels are up to the desired standard."
Impact of coronavirus
In these unprecedented times, FERM is also dealing with the impact of the coronavirus as well. Mentink: "The lockdown in China coincided exactly with the Chinese New Year, after which point the cargo ships were not allowed to leave port. Luckily, though, exports from China resumed after about 6 weeks."
In India, FERM was able to continue supplying certain products, such as pressure washers, despite the lockdown. It has now resumed supplying its full product range. Mentink: "The impact of the strict lockdown in African countries will be much more pronounced. The full effects of this probably won't become evident until later this year. We hope, however, that consumers will become more price-conscious in the second half of this year. This will increase interest in our products."