DGGF is creating opportunities for young entrepreneurs in the MENA region
By means of the investment of the Dutch Good Growth Fund (DGGF) – Financing Local SMEs, two young passionate designers in Caïro, Hend Riad (28) and Mariam Hazem (28), have received external finance from Sawari Ventures North Africa Fund.
Sawari Ventures is an Egyptian venture capital firm that aims to invest in more than 85 SMEs owned by young entrepreneurs like Hend and Mariam. Thanks to the received support, the designers managed to professionalize their business "Reform Studio", which transforms used plastic into designer products.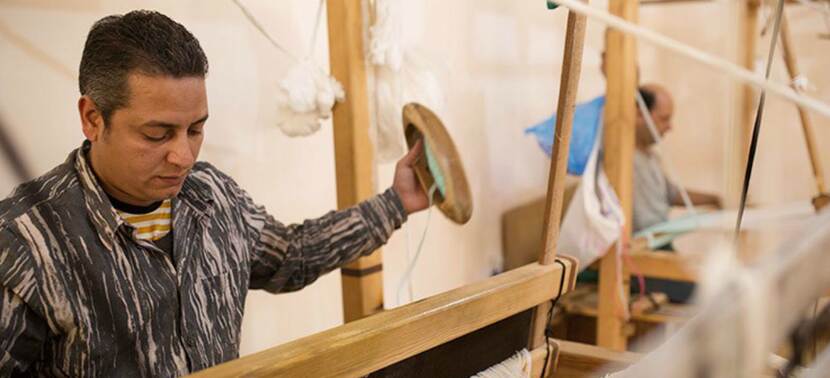 From used plastic bags to design products
Hend and Mariam were only in their early twenties, and still at university, when they developed 'Plastex': a newly designed eco-friendly material made by weaving used plastic bags. They explain: "We believe that design can solve stubborn problems and thus we started from a major issue in Egypt: waste." By looking at plastic bags as a raw material rather than waste, thousands of used plastic bags find a new life in design products.
Designing for IKEA's first African-themed furniture collection
In October 2016, their business received a major push when asked to contribute to the launch of IKEA's first African-themed furniture collection. Soon, IKEA will sell their designs all over the world, including cushions, bags and rugs, all made of eco-friendly fabrics from silver-coloured food-packaging waste.
DGGF impact report
Interested to learn more about how DGGF is enabling entrepreneurship in frontier markets? You can read the recently launched DGGF impact report.