Enhancement of digital infrastructure in Ghana and Kenya with the support of PAIX Data Centres and DGGF
PAIX Data Centres (PAIX) has received a loan facility of 2 million Euro from the Dutch Good Growth Fund (DGGF) of the Dutch government. The purpose of DGGF's investment is to support PAIX's data centre expansion in Ghana and Kenya, contribute to employment in the technology sector and to enhance the digital infrastructure in these countries. This internet infrastructure investment will benefit PAIX's local African customers, such as internet service providers (ISPs), banks and telecom companies, to further enhance their own digital infrastructure and online services growth.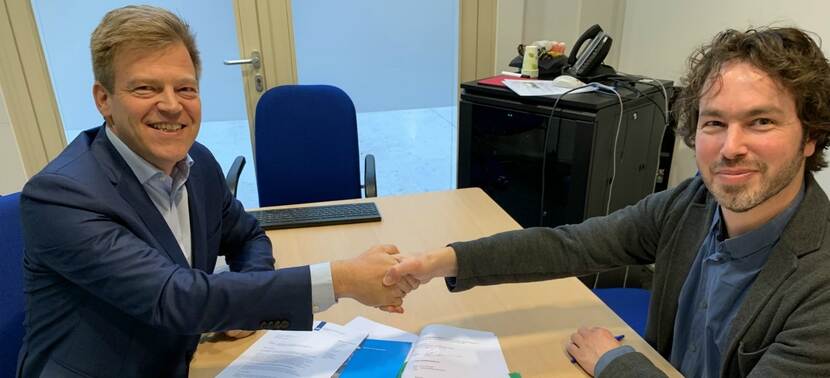 Further growth in Ghana and Kenya
PAIX develops and operates carrier neutral data centres across Africa. These carrier neutral data centres form international interconnection hubs forming the heart of the internet infrastructure in countries such as Ghana, Cote d'Ivoire and Kenya. PAIX's data centres thereby facilitate the exponential growth of internet and smartphones in these African countries.
Wouter van Hulten, founder of PAIX, was previously involved in building and expanding one of the largest data centre players in Europe. PAIX's first activities in Africa started in 2016 following a customer request in South Africa and Van Hulten's earlier involvement in setting up a data centre operator in Kenya.  
PAIX has its headquarters in Amsterdam and has an affiliate company in Ghana, trading under the name RackAfrica/PAIX Ghana. Due to rapidly increasing customer demand PAIX is currently expanding its data centre facility in Accra, Ghana. In addition, PAIX is also starting the construction of a new data centre in Nairobi, Kenya.
Future outlook
PAIX's data centres will strongly contribute to the enhancement of the internet infrastructure in its African markets. Data centres create new direct and indirect employment for highly trained and skilled professionals in the technology sector. The company seeks to attract highly educated young professionals (both men and women) in the ICT-sector with a strong interest in electrical and mechanical systems.
PAIX's employees all receive professional training to work and operate its data centres in close cooperation with the European data centre industry in order to transfer the required industry know how and expertise. This includes security, operating complex equipment, IP networks and ISO certification of data centres. PAIX aims to exclusively work with local employees in its country operations and offer equal gender employment and balance between men and women in its workforce.
PAIX Data Centres
PAIX Data Centres is a Pan-African provider of cloud and carrier neutral colocation data centre services and is headquartered in Amsterdam, The Netherlands. PAIX is the acronym for "Pan African Internet Exchange data centres". PAIX was founded in 2016 by a team of data centre, telecom industry and investment professionals with a track record in the African market. In its data centre operations, PAIX aims to offer a leading global quality of service to its national and international customer base across the African continent. More information about PAIX can be found on its website: www.paix.io
DGGF
PAIX receives government subsidised funding from the Dutch government through the Dutch Good Growth Fund (DGGF). The DGGF fund is managed by the Dutch Rijksdienst voor Ondernemend Nederland (RvO) in cooperation with the Dutch Ministry of Foreign Affairs.