DGGF supported the release of Phase I findings from the UEEI by ANDE
The report provides mapping of the ecosystem and recommendations for overcoming growth constraints for entrepreneurs in Kampala and Gulu
The Aspen Network of Development Entrepreneurs (ANDE), together with the Centre for Development Alternatives, Enterprise Uganda, and Koltai & Company, released the findings of Phase I of the Uganda Entrepreneurial Ecosystem Initiative (UEEI). The initiative aims to bolster entrepreneurship in Uganda—the most entrepreneurial country in the world according to the Global Entrepreneurship Monitor—but also one with a host of challenges for small business owners.  DGGF has supported the Uganda Entrepreneurial Ecosystem Initiative, together with Argidius Foundation and Small Foundation.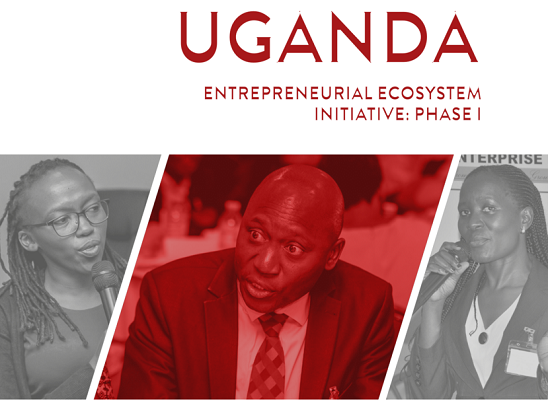 Key Findings
The report that was released on 28 November 2018 has provided an in-depth mapping of entrepreneurship ecosystems in two major areas - Kampala and Gulu, and has identified the following findings.
Informality and misaligned tax incentives are constraining entrepreneurship.
Catalyzing investment in small and growing businesses is key to moving Ugandan entrepreneurship forward.
Business development services have the potential to kickstart ecosystems, particularly in Gulu.
Development of Phase II of the Initiative is currently under way, which will include the planning and implementation phase to address the binding constraints of the ecosystem that were identified in the report.
More information