DGGF Financing Local SMEs shares lessons from five years of investment
Triple Jump and PwC – on behalf of the Dutch Good Growth Fund (DGGF) Financing Local SMEs initiative – hosted the conference "Closing the SME Finance Gap: Empowering Young & Women Entrepreneurs in Frontier Markets" on 1 October at the Compagnietheater in Amsterdam.
 
Following the release of the DGGF 5 year impact report earlier this year, the event provided a platform to identify which strategies work with regard to closing the finance gap for the 'missing middle' SMEs in frontier markets and building new partnerships and collaborations towards the emergence of diverse and conducive local SME finance ecosystems.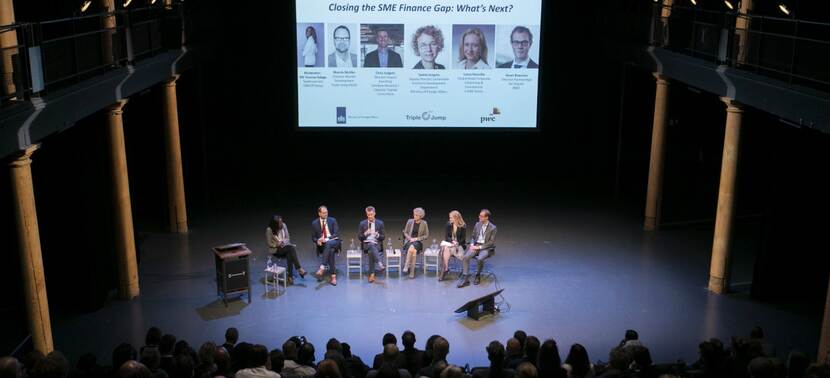 "We need to get rid of winner takes it all mindset when it comes to investing. We are not here to win, we are here to transform."
Vicki Saunders, Founder, ShEO
Sharing knowledge and personal experiences on closing the finance gap for frontier market SMEs
The day was filled with a mix of rich panel discussions, and interactive breakout sessions in which more than 200 people took part, including DGGF investees, (co-) investors, field builders, academics, policymakers, as well as the entrepreneurs themselves. The morning breakout sessions focused on impact-related topics, i.e. investment strategies empowering women, youth and entrepreneurs in fragile states. In the afternoon, emphasis was on scaling approaches for a diverse finance offering, including digital finance, risk reduction, first time fund managers, and incubation/acceleration initiatives to build investment-ready businesses. The sessions enabled the identification of remaining critical challenges, definition of scale-up strategies and identification of the role of the different stakeholders in the process. It was particularly valuable to have entrepreneurs from a diverse range of countries, such as Jordan, Senegal and India, share their first-hand experiences and perspectives on the needs of various local businesses in their markets.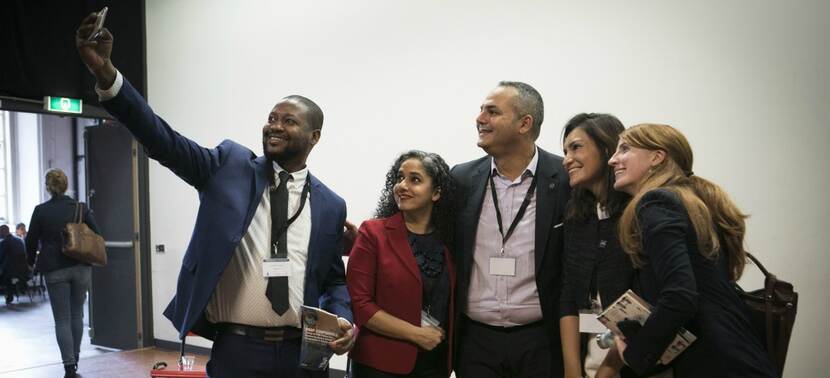 ©Diederick Bulstra photography
A roadmap towards scaling the SME finance offer in frontier markets
The event has shown that financing local businesses in frontier markets contributes to growing businesses, creating jobs and ultimately stimulating economic development. There is, however, no silver bullet for serving the different needs of the various SME sectors. To be applied, the solutions need to be context specific and targeted. Many appropriate solutions have been tested and are proven – the challenge is to scale up a diverse ecosystem. Scaling that conducive ecosystem across various regions requires:
Smarter scaling strategies;
Appropriate capital;
Bridging partnerships.
More information?
A detailed report with the main takeaways and highlights of the event can be found here.   
For more information about the event please visit conference webpage.