Gamechanger in the World of Textile Dye
The textile dye industry is the second largest polluter of drinking water. The chemicals that are used during the dye process of (synthetic) textile materials, are usually drained in open waters. However, the textile industry is currently engaged to make their manufacturing chain more sustainable. By creating the world's first waterless and non-chemical textile dye plant they take a leap forward in making the process more sustainable.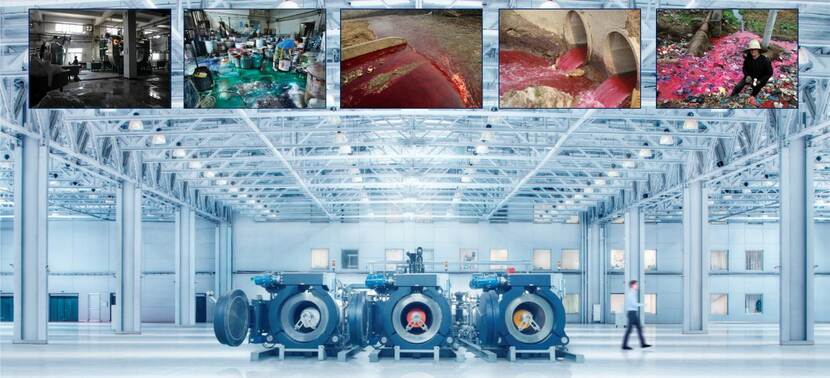 Revolutionary new norm in the textile industry
The CleanDye plant has the world's first machines that work with 100% water- and chemical-free textile dye solutions. Instead of using water as a detergent for their coloring system, they use CO2. These machines are now ready for large-scale commercial use in Taiwan and Thailand, and are seen as the new standard in the textile dye industry.
 
Chain collaboration
Making your industry sustainable and green is a multi-party project. CleanDye works on a best-in-class supply chain. They collaborate with partners who share their values regarding textile production, pretreatment and clothing manufacturing. Also, these companies must work in accordance with internationally recognized social norms. CleanDye focusses initially on collaborating with large European retailers who sell affordable clothing and sporting apparel.
 
Vietnam as a primary location for textile industry.
With the anticipated signing of the free-trade agreement between the European Union (EU) and Vietnam in 2019, it is expected that the EU import duties for textile and clothing will decrease drastically. Added to that, foreign investments in Vietnam will likely expand. The combination of the predicted export growth in the coming years, well priced labor and high quality (polyester) textile – make Vietnam the primary location for textile industry.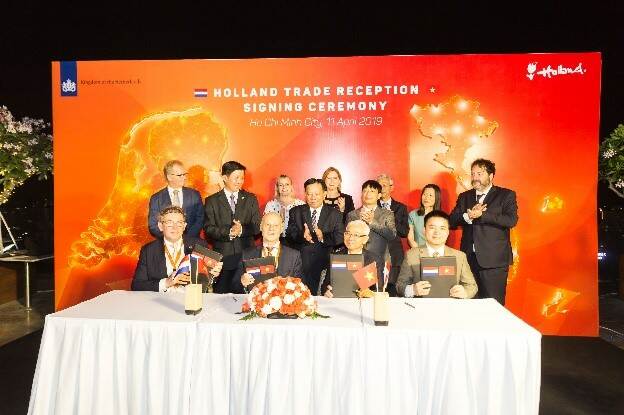 Plant opening during economic mission
The CleanDye plant opened in April. The ceremony was done by Dutch minister of Infrastructure and Water Management, Cora van Nieuwenhuizen, CleanDye founders Patrick Lohle, Olaf Lohle and Jeannine Butzelaar, as well as the Dutch consul Carel Richter (Dutch consulate-general Ho chi Minh City).
 
The down-to-earth way of doing business in Vietnam – focused on collaboration and partnerships – applies perfectly to Dutch businesses, knowledge institutions and investors alike. Added to that, Vietnam's economic development, young population, political stability and unique position in the region, makes this country attractive for investments or doing business.
 
Expansion in Vietnam through DGGF
The Dutch Good Growth Fund (DGGF) co-financed the development of the CleanDye plant. The Dutch government stimulates businesses in sharing their knowledge and skills to developing countries. DGGF makes it possible for Dutch entrepreneurs to do business in developing countries and up-and-coming markets through financing and credit risk insurance.
Vietnam is one of the countries that are eligible for the DGGF scheme for Dutch entrepreneurs. Visit the DGGF site for more information regarding which other developing countries are also eligible for the scheme or for general information concerning the investment fund itself.