Dutch fund improves Senegalese food chain
The Dutch farm Franzen exports potatoes and onions to West Africa, among other things. To respond to a growing demand, the company is now starting an arable farm in Senegal with the help of the Dutch Good Growth Fund. This ensures food security and food safety in the region.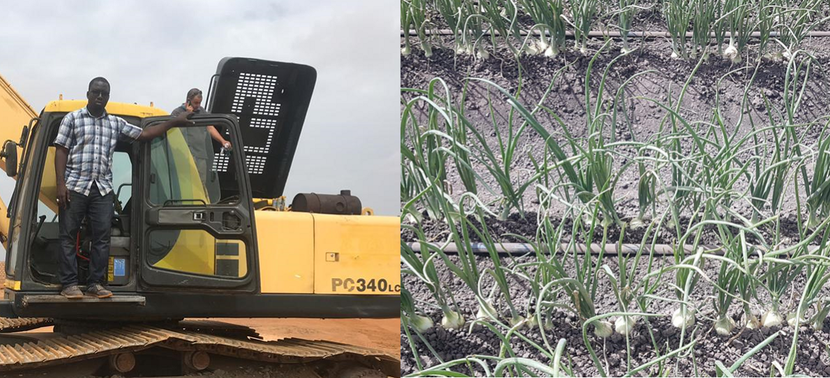 Dutch knowledge and know-how is of great value in the cultivation and processing of potatoes and onions. With its arable farm in Senegal, Franzen Afrika BV contributes to food supply, employment and knowledge transfer.
Local involvement through local employment
Along with setting up the arable farm, local employees will be recruited and will also receive training in cultivating, harvesting, packaging and product hygiene. They will learn how to grow vegetables according to European standards and apply this knowledge to their own crops.
The investment will ensure local involvement through the creation of more than 200 jobs, the majority of which will be filled by women
Local production for regional consumption
Potatoes and onions will be grown on approximately 100 hectares of land (about the size of a football field). The onions that are grown in Senegal will be stored locally, whilecold storage facilities will help to guarantee a continues  quality of the onions and potatoes.
Expansion in Senegal partly thanks to the DGGF
In order to set up the production location in Senegal, the arable farm has obtained financing from the principal banker as well as from the government. This investment has been made possible thanks to a loan from the Dutch Good Growth Fund and a guarantee to the principal banker on the loan provided by it.
The Dutch government encourages businesses to share their knowledge and skills with developing countries. The Dutch Good Growth Fund (DGGF) helps Dutch entrepreneurs set up businesses in developing countries and emerging markets by providing them with funding or insurance against credit risks. Senegal is one of the countries that is eligible for DGGF funding for Dutch entrepreneurs.
Do you also have international ambitions? Take a look at the available options: Regulation assistant tool for the financing and insurance of international enterprise
Read more about the Dutch Good Growth Fund and the DGGF Country List.