India tech fund graduates from seed capital pilot to DGGF
In January 2020, Ankur launched Ankur Capital Fund II (ACF II), a women-led financing initiative that invests in businesses disrupting the Indian mass market with technology-led solutions. DGGF has been backing the founders' capital journey from early 2016. We are proud to contribute to their success story.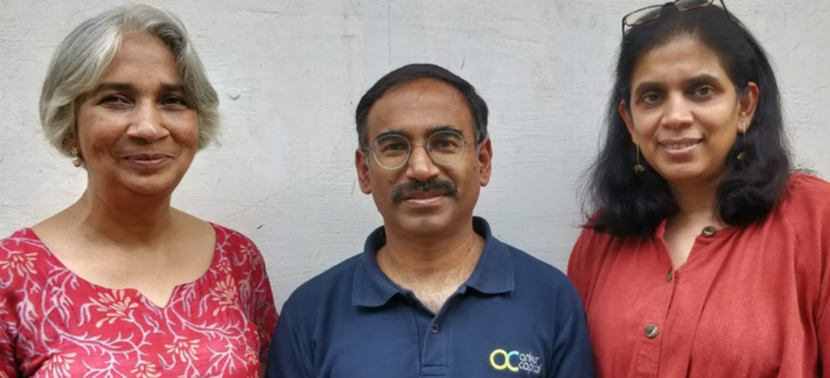 Address impact challenges with new technologies
The fund supports entrepreneurs who are building technology led solutions for addressing development impact challenges of the mass markets in India across multiple sectors.
One example is NIRAMAI, who develop artificial intelligence (AI) – based computer-aided software for controlling the spread of river blindness.
DGGF's commitment to Ankur from the start
Raising capital for female fund managers in emerging markets can be a challenge. DGGF's Financing Local SMEs has been a long-standing partner of Ankur's founders Ritu Verma and Rema Subramanian. Initially supporting their pilot fund through the Seed Capital and Business Development facility and bringing activities in line with international (ESG) standards.
After the success of this pilot, DGGF decided to continue its support to Ankur as a cornerstone investor. According to Clemens Gerteiser, Head of Investment for DGGF's Financing Local SMEs team: "Ankur embodies DGGF's role of spearheading new initiatives for the missing middle. The team has shown great tenacity and dedication in a challenging market and we have been fortunate to be able to support Ankur's journey so far."
Among the other investors in ACF II are:
CDC Group Plc, the UK's first impact investor and Development Finance Institution, and
SIDBI, the state-run Small Industries Development Bank of India.
Supporting a broad segment of tech entrepreneurs
ACF II will invest in SMEs in a broad range of sectors, including agri-tech, food, vernacular technology, healthcare, fintech and ed-tech. The Manager expects to support 15-18 companies with equity investments between $500,000 and $1 million, of which 6-8 companies already in 2020.