Sector-wide learning: our newest page on financing local entrepreneurs
DGGF generates knowledge, findings, lessons learnt and best practices through its activities that stimulate entrepreneurship in frontier markets. Also, DGGF supports practice-oriented studies and organises knowledge sharing events in close cooperation with relevant local partners. We actively share and systematise the knowledge accumulated to accelerate sector-wide learning on our newest page.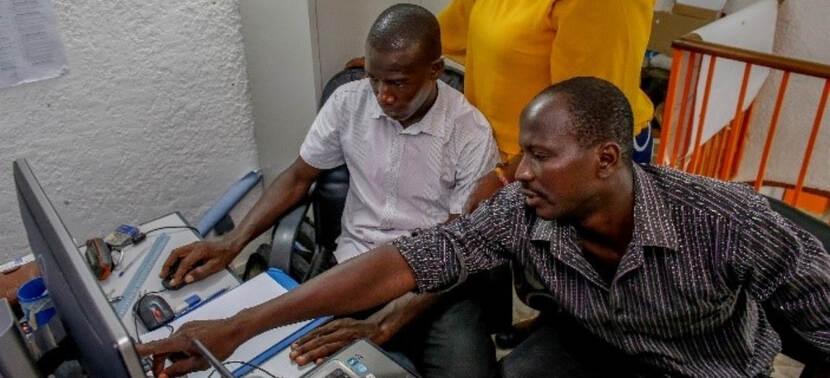 In the past 6 years, we have accumulated knowledge on financing the missing middle in frontier markets around the world. Our newest knowledge development and sharing page looks at 3 different knowledge categories: understanding local entrepreneurs, serving the missing middle and scaling the SME finance offer.
Understanding the needs of local entrepreneurs
To meet the financial needs of the missing middle, it is important to understand the needs of local entrepreneurs. We launched our #ClosingtheGap series  to investigate local entrepreneurs' characteristics and needs in over 10 countries up to date. The series tests assumptions related to the current financial service offering and shares insights about their impact on the overall ecosystem. Special attention is paid to both women and young entrepreneurs as well as to entrepreneurs in fragile states.
Serving the 'missing middle'
DGGF also commissioned several studies which looked at different ways to serve the missing middle. The mezzanine financing study even supported the launch of an in-person deal coaching masterclass for professional investors. The other studies look at both the scalability and viability of early-stage financing provisions alongside gender lens analysis. As a part of a broader gender lens analysis, DGGF set out to identify both where and how early-stage financing is currently reaching female entrepreneurs. DGGF also wanted to know how to better serve the financial needs of women-owned businesses in emerging markets.
Scaling the SME finance offer
Understanding and serving the missing middle is as important as scaling the SME finance offer. Following the release of the DGGF 5 year Impact Report, DGGF hosted the conference 'Closing the SME Finance Gap: Empowering Young & Women Entrepreneurs in Frontier Markets' in October 2019. The event provided a platform for more than 200 experts from 40 countries. Experts could discuss and identify which strategies work in closing the finance gap for the 'missing middle' SMEs in frontier markets. The focus was on developing new partnerships and collaborations to help create diverse and conducive local SME finance ecosystems. Our impact report 'Enabling entrepreneurship in frontier markets' shares the success stories and lessons learnt over 5 years of DGGF investments (2014-2019).