Macadamia farmer WelMac invests in solar panels
WelMac's orchards are in the north-west of South Africa. 5 years ago, father-and-son duo Nick and Nicolas Grooss bought an old, 850-hectare macadamia farm in the rural province of Limpopo. The company now has a proud reputation as both a leading grower of high-quality nuts and a valued employer.
Thanks to a loan from the Netherlands Enterprise Agency's Dutch Good Growth Fund (DGGF), they could make their international dream a reality. Now, however, the coronavirus crisis has hit.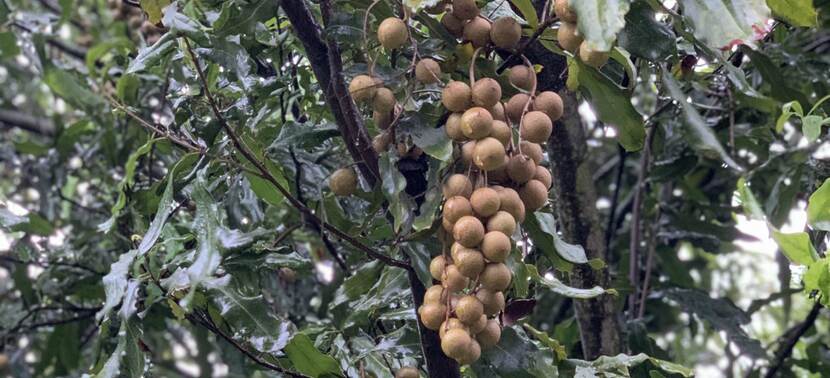 A king among nuts
Macadamia nuts are delicious, healthy and in high demand! Reason enough to enter the macadamia market, Nick and Nicolas believed. They aimed high by attempting to significantly increase productivity, while also making their production and processing channels as sustainable as possible.
The first thing they did after buying the old farm was to perform a thorough soil analysis of the plots. This helped them determine exactly how much water and fertiliser each plot needed. By using targeted irrigation and fertilisation techniques, they have been able to grow a high-quality end product using only 35% of the amount of water considered to be the industry standard.
Tough start
In the first few years, WelMac experienced some hard times. Extreme drought led to a disappointing first harvest. There were also times when they had no electricity for hours due to national power outages. This was far from ideal, especially as they had just invested in high-tech agricultural systems. In 2019, WelMac took out a loan to invest in solar panels.
No Dutch bank could provide the loan, as WelMac's assets could not serve as collateral. Nearly all of the company's assets are registered in South Africa. WelMac thus contacted DGGF. WelMac is a Dutch company that supports local employment and wants to care for the nature conservation areas near the farm. For these reasons, WelMac qualified for a DGGF loan.

Cash flow and the coronavirus crisis
Unfortunately for WelMac, it was a case of one problem after another. Market demand fell due to the coronavirus crisis and has not yet recovered. WelMac anticipates a possible liquidity shortage this year. The company is currently negotiating with DGGF to increase the amount of the original loan. Nicolas: "I am amazed at how quickly DGGF has been able to help us with this in these difficult times." 
Would you like to set up an impactful international business like WelMac? Via the DGGF fund, the Netherlands Enterprise Agency finances projects in developing countries and emerging markets on behalf of the Ministry of Foreign Affairs. Simply send us an e-mail and our advisers will be happy to provide tailored advice with no obligations.
Would you like to know more?
Learn more about DGGF investments.
WelMac plans to expand and will be listed on the stock exchange this year. Learn more about WelMac.