Provide much needed funding despite global pandemic
Committed to enable entrepreneurs in Sub-Saharan Africa - and helping them overcome the consequences of the pandemic - Investisseurs & Partenaires Afriques Entrepreneurs 2 (IPAE II) has expanded investments into Madagascar by investing in a female-led, agricultural company called SOAFIARY. DGGF has been investing in IPAE II since early 2019.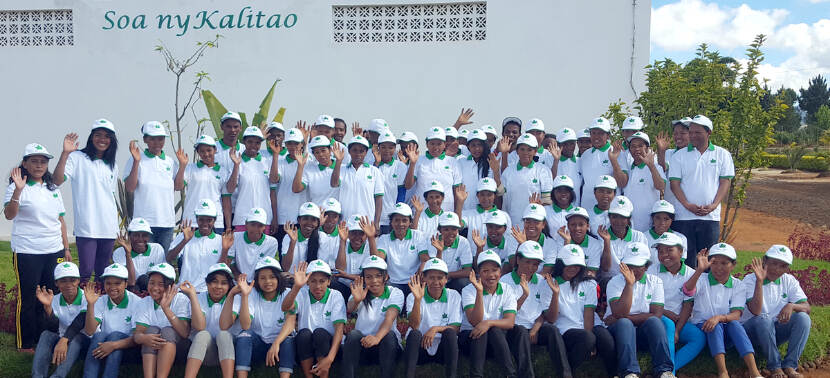 Investing in female entrepreneurship and workforce in a challenging environment
The financial market in Madagascar is proven to be a difficult place for entrepreneurs seeking to scale up their businesses. Malagasy entrepreneur Malala Rabenoro realized that the financial infrastructure in the country is ill-suited for entrepreneurs seeking patient capital at modest interest rates. As a consequence, her company teamed up with IPAE II to fulfil the much-needed funding needs.
Resulting from the strongly developed track record since SOAFIARY's inception in 2006, the company managed to attract the first Malagasy investment of IPAE II. Their investment marks the conviction in SOAFIARY's long term social impact ambitions. SOAFIARY has developed knowledge of sourcing and processing of dry grains and leguminous plants, as well as turning these into profitable products on domestic and global markets. The success has enabled the company – which employs 200 people, of which nearly 90 percent women – to expand beyond their core activities.
Diversifying core business toward social impact
From 2017 onwards SOAFIARY has started to diversify its business activities and link them to local impact goals. The SOADIO project is an initiative by SOAFIARY in collaboration with a local district under Church jurisdiction in the Malagasy highlands, in which they aim to support agricultural entrepreneurs. Besides offering farmers with helpful guidance, SOADIO also offers them the necessary equipment to cultivate the district's land.
Strategic partnerships beyond economic support
The partnership-based approach by SOAFIARY and their SOADIO project is exemplifying for the way IPAE II builds their portfolio.
The most substantial part of SOAFIARY's support to entrepreneurs remains offering traditional economic support. However, their commitment to create social impact and help develop local communities is what sets them apart. IPAE II will keep up with their current investment pace and is dedicated to stimulating the African private sector by investing in female-led enterprises and targeting 'missing middle' enterprises.