Tea farmers benefit from changes in the tea market
Frank About Tea is a Dutch tea brand that aims to change the modern tea market. The company wants to ensure that value is added to tea in its country of origin. That means adding value in East Africa or Sri Lanka rather than the Netherlands. 
For this reason, Frank About Tea looked into the possibility of moving their packaging activities to Kenya. The Netherlands Enterprise Agency's International Financing program supported Frank About Tea.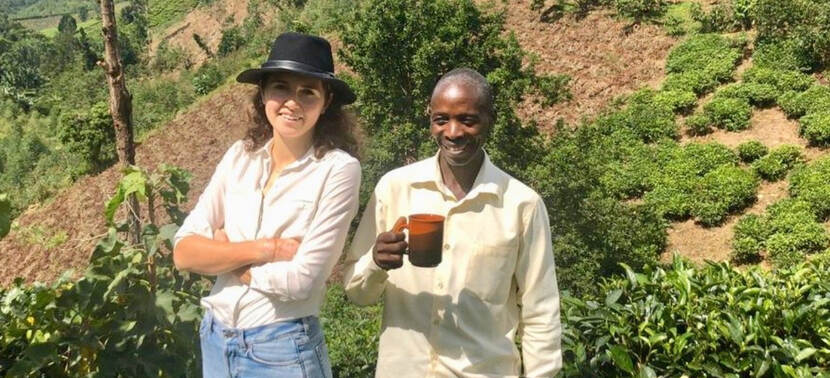 Tea straight from the source
"All too often, tea is still considered a raw material," says Valerie Hirschhauser, one of the founders of Frank About Tea. "Our goal is to turn it into a high-quality product that comes straight from the source." This removes many middlemen from the chain and means the company can pay tea farmers a much better price.
Most of the cost of a teabag does not arise in the producing country. "Our goal is to show that, with a high-quality product, fair distribution of value in the tea industry is possible," explains Hirschhauser. 
Putting ambition to the test
For this reason, Frank About Tea wants to move packaging activities to the countries where the tea is from. "We have already done this in Sri Lanka," says Hirschhauser. "We wanted to keep more of the chain in East Africa too." To see if this was possible, the company received support from the Dutch Good Growth Fund. This allowed them to put their ambitions to the test; first in Kenya and later in Uganda.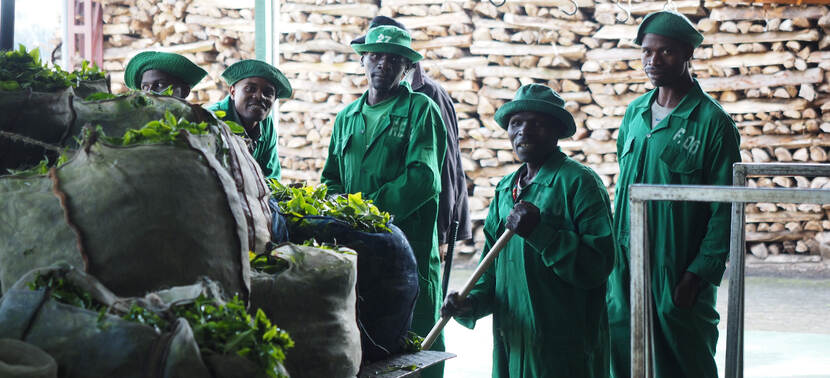 Adding value at the source
Thanks to these activities, 6 times more value is added at the source. This means that more than half of the final value of the product is added in the tea-producing countries. "Our goal is to be known as a disruptive tea brand," says Hirschhauser. "This not only means being transparent about what we are  doing well but also areas in which we are not yet 100% sustainable." 
Cooperation during the coronavirus crisis
 "The Netherlands Enterprise Agency is an ideal partner for boosting impact," says Hirschhauser. "They were very flexible and helped us develop ideas. They also helped when we decided to expand to Uganda. In the past, they supported us with pre-financing when we were importing tea from Sri Lanka. Despite the coronavirus crisis, there were still many opportunities."
Webinar
On 26 January 2021, the webinar 'Responsible Business Conduct in Sri Lanka' features Frank for Tea. Would you like to know more about Responsible Business Conduct or Frank For Tea? Sign up for the webinar. Participation is free of charge.
More information
Would you like to set up an impactful international business like Frank About Tea? Via the DGGF fund, the Netherlands Enterprise Agency finances projects in developing countries and emerging markets on behalf of the Ministry of Foreign Affairs. Simply send us an email and our advisers will be happy to provide tailored advice with no obligations.