DGGF celebrates International Women's Day with Alitheia IDF
With their mission to invest at least 50% of their portfolio in women-led or women-owned businesses, Alitheia IDF became part of DGGF's portfolio in 2019. They became the first African private equity fund to explicitly focus on gender. Today, on International Women's Day (IWD), we discuss the importance of equality for women, the challenges they face as entrepreneurs and the implications of COVID-19 with Alitheia's all-female fund management team.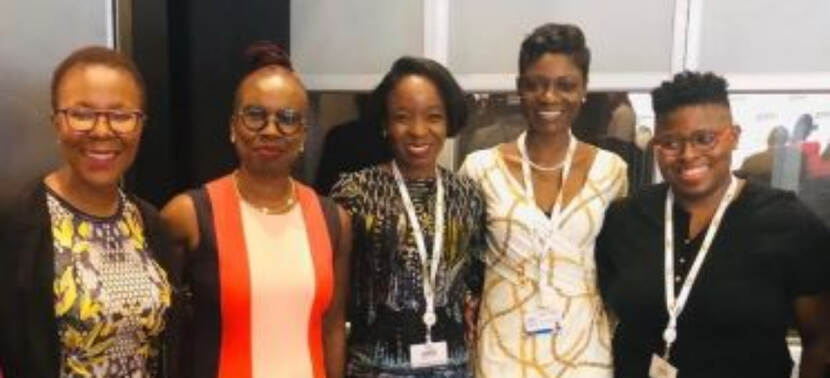 Why is it important for Alitheia IDF that we celebrate International Women's Day?
IWD was created to recognise the efforts of labour movements in the fight for women's right to fair pay and better working conditions. It shines a light on issues like equality, inclusivity and access which are all values supported by Alitheia IDF. This is partly the reason why we celebrate women every day, and today in particular. By valuing women, we place equal focus on the quality of women's experience while pursuing economic activities. Additionally, we seek to improve these economic activities by supporting gender-friendly policies such as paternity leave. This is supplementary to providing them growth capital, which many women-owned or women-serving businesses are excluded from. Although the world has changed since IWD emerged, it is a reminder that the battle against inequality is still ongoing. It proves the necessity of these efforts and funds such as Alitheia IDF.
What are the main challenges for investing in female entrepreneurs in Africa?
Our first challenge was with fundraising as private equity funding for women-focused businesses was still fresh when we started so it was commercially challenging. Structural issues, inherent biases, and all the gender-related challenges we aim to ameliorate with our fund applied to us too! This only strengthened our ambition. Thankfully we reached a close with the backing of strong partners such as DGGF, making us the first gender lens private equity fund in Africa. Luckily, the landscape is a lot more evolved and active now. We are encouraged to see much more investments going towards women focused funds and SMEs.
What is the impact of COVID-19 on gender-related barriers in the financial sectors of frontier markets?
The pandemic has highlighted structural challenges that keep women vulnerable. Women are more at risk to the financial instability of losing their jobs or businesses, partly because these are mostly informal and operate in less profitable sectors. Women are further disadvantaged through their increased responsibility of childcare, unpaid work, and face greater risk of domestic violence. This only worsens the access to capital challenge for women-owned and women-focused businesses. Digital financial products are key in facilitating financial inclusion to women amidst pandemic related challenges.
How can DGGF have a significant positive impact on women in Africa?
DGGF's strong gender mandate places it at the forefront of supporting women-owned businesses in their geographic areas of investment. But given the many barriers precluding women from owning businesses, DGGF can have a significant impact on female entrepreneurship by widening its focus beyond women-ownership. For instance, including businesses that help women, such as those that provide essential goods and services to women and girls, or women-inclusive in value chain activities are useful dimensions to look through in broadening gender impact.