Healthcare pioneers investing in East Africa
The need for healthcare investments in East Africa is undeniable and something that deserves attention today on World Health Day, where we vouch to 'building a fairer, healthier world'. With a growing population and an increasing demand for health services, the local healthcare sector has enormous growth potential and proven a solid investment to DGGF investee Zoscales Partners (Zoscales).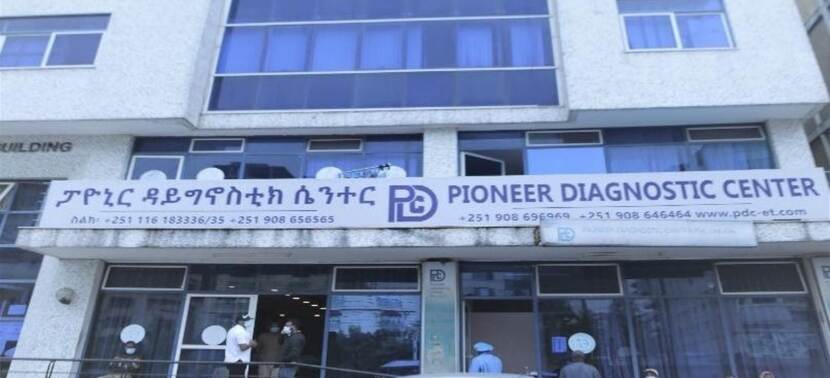 Pioneer in Ethiopia's healthcare sector
In May 2020, amidst the global pandemic, Zoscales invested in the Pioneer Diagnostic Center (PDC), a diagnostic imaging service provider that once brought the first private MRI to Ethiopia. Since their establishment in 2006, PDC has become a leader in the field of imaging services such as MRIs and X-Rays. The initial investment allowed the company to improve the quality of their services and perform well against international standards.
Although COVID-19 has further revealed the frailty of local healthcare, investments in the sector seemed "quite robust and often resilient to significant shocks" according to the Zoscales Principal who led the deal, Fredd Kambo. The initial investment meant a significant step in Zoscales' mission to invest in the under-served Ethiopian healthcare sector. Furthermore, COVID-19 has stressed the need for investments in healthcare and the vital role the private sector can play in this space.
In their effort to expand services beyond the capital of Addis Ababa, PDC received further commitment from Zoscales in the form of follow-on capital last February, giving them a controlling stake in the company. The follow-on investment also allows for the roll-out of specialised services and accelerate their contribution to inclusive development by providing affordable access to healthcare services for the local population.
Zoscales' first steps in building a regional healthcare network
Zoscales entered the DGGF portfolio in 2017. The fund strongly believes that the most successful SMEs are also those that create positive social and environmental impact. Their investment in PDC is only the start of Zoscales investing and building towards an extensive and strong network in the healthcare sector.