Digitizing the silk supply chain in India
Reshamandi is aiming to revolutionize the Indian silk supply chain with its platform and app that offers services like quality testing, technical advisory and linking the farmers directly to the customer. It is also one of the most recent additions to the portfolio of Omnivore Partners India Fund II, a DGGF investee since 2018. With the help of fresh seed funding Reshamandi will be able to reach more farmers and improve existing service lines.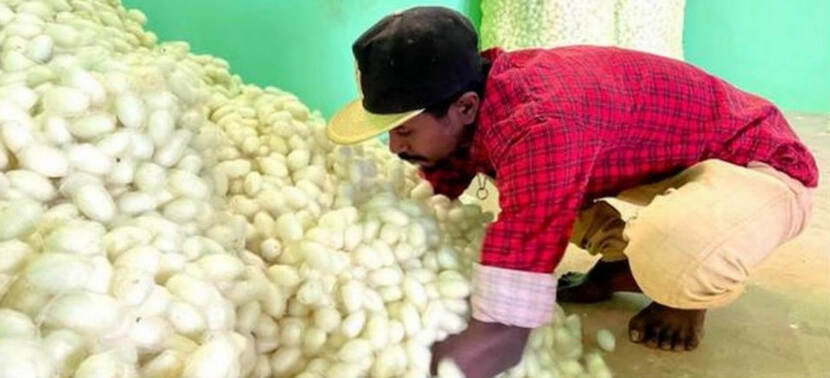 India is the second largest silk producer in the world after China. Notwithstanding the industry still faces many hurdles such as volatile yields, price fluctuations of cocoons, and arbitrary testing methods by silk reelers. With the help of technological interventions in the supply chain, and science-based research, many of these issues could be addressed. This line of thinking was turned into a business concept in early 2020 when Mayank Tiwari, Saurabh Agarwal and Utkarsh Apoorva founded Reshamandi. With silk farmers having a mobile phone at their disposal there was a window of opportunity to connect and organize them through a new digital platform. The outcome was a 'complete silk ecosystem' within one app that includes services such as AI led disease detection, scientifically graded cocoons, and automated yarn testing to give weavers better control on pricing.  As a result, the farmers are more capable to increase mulberry production, improve quality, get access to better pricing and lower water wastage.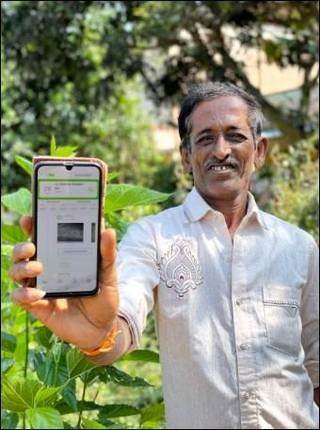 A more inclusive and fair New Silk Route
Reshamandi's track record till date looks impressive with over 3000 farmers connected through the digital marketplace and trading over 10 metric tons of cocoons daily. The startup's timing for setting up small sourcing centers was crucial since COVID-19 hit and farmers were reluctant to travel and sell their cocoons. The pandemic disrupted the supply chain due to transportation constraints and reduced crop production. Despite this farmers showed resilience since Reshamandi allowed them to trade via the app at accountable prices and assured mobile payments while sustaining their jobs. In that sense COVID-19 accelerated digitization that enables the silk ecosystem to 'build back better' with fair prices and inclusive jobs in rural areas.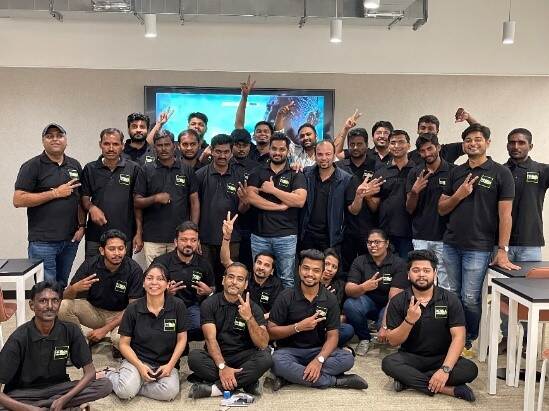 Explore new horizons with seed funding
Hard work pays off and in March, not even a year after the launch ,the agtech startup raised USD $1.7 million in seed funding which will be used to strengthen the services of the existing platform and expand presence into other Indian silk hubs. The seed funding round was amongst others led by Omnivore Partners, a DGGF partner since 2018. For the first close of Omnivore Partners India Fund II DGGF was among the first international investors with catalytic value-add. The fund focuses on early-stage investments in companies with tech-enabled solutions for the rural economy in India. Reshamandi fits this profile well as it addresses challenges for smallholder farmers with technological innovation.