Mobile Shutdown System International improves safety monitoring in India's heavy industry
Digital safety and efficiency monitoring for confined spaces like tanks and pipes during maintenance turnarounds and shutdowns in high-risk industries such as the petrochemical. Mobile Shutdown System International (MSSI) from Dutch city Zaltbommel is specialized in this field. With the support of DGGF MSSI aims expanding in India where the safety monitoring market is still underdeveloped, improving safety and creating local jobs. CEO of MSSI Rene Slegers tells more about it.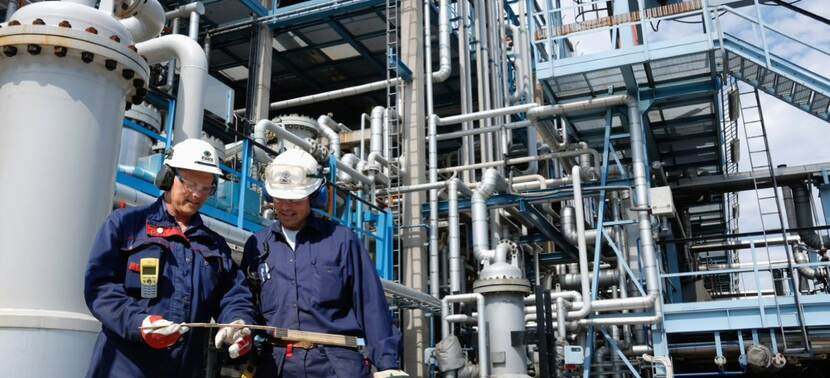 Confined space monitoring
Confined spaces are defined by OSHA standards (Occupational Safety and Health Administration) as a space limited or restricted means for entry or exit and is not designed for continuous occupancy. The nature of the work within confined spaces is high-risk and requires extreme caution.
By law, before entering and working in a confined space, a safety attendant must be guarding the area. The traditional safety attendant is responsible for ensuring that the environmental readings are within range for work, checking work permits before entry, monitoring work environments and alarming personnel should an emergency occur.
Better protected from risks and hazards
Traditionally, this kind of monitoring is done through visual inspections and simple stand-alone measurements, meaning higher risks for people working on the inside; these methods are not always 100 percent reliable.
With VISICS, developed by MSSI, confined space monitoring is made more intelligent and safer by utilizing technology and skilled personnel. As a company MSSI specializes in serving high-risk industries worldwide providing insights, visuals and communication inside and around confined spaces such as tanks, pipes and drums whilst maintenance is being performed. When implementing VISICS, Rene Slegers states that "personnel are better protected from the risks and hazards associated with confined space work."
"The largest impact will be the improved working conditions for at least 1,000 employees within the heavy industry in India."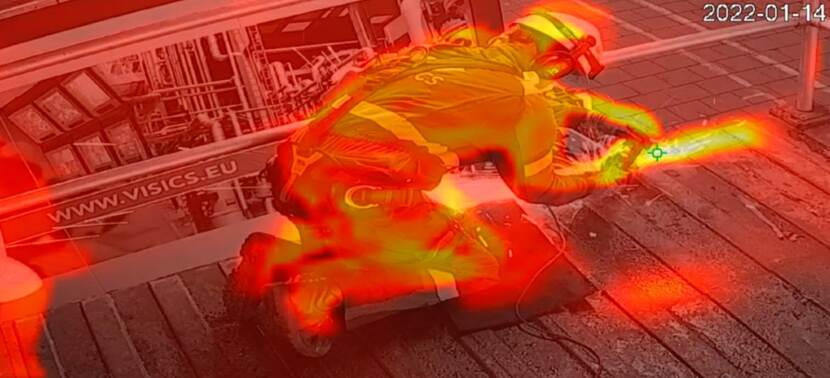 Aluminum and cement sector India
Industrial safety solutions are in high demand in the heavy industry in India, where MSSI established a local subsidiary after the number of projects grew over the years.

"Currently, MSSI is serving the aluminum and cement sector in India. With our local subsidiary we can serve our Indian clients more efficiently and take advantage of the growing interest in digitalizing industrial safety practices. With the credit facility of the DGGF we are hoping to enhance investments in safety monitoring services for the heavy industry even more and continue to expand. With the adoption of VISICS during turnarounds across India, it is expected that occupational injuries and fatal incidents will decrease as a whole", says Rene.
The VISICS-system
The system consists of a series of components such as cameras, sensors and intercoms which allow for confined space monitoring and connectivity. Some of the benefits:
Live visuals inside and outside the confined spaces
Two-way communication and access control with event logs and smart rules (limit personnel on the plant at one time).
Remote alarm and evacuation capabilities, for one or more confined spaces at a time.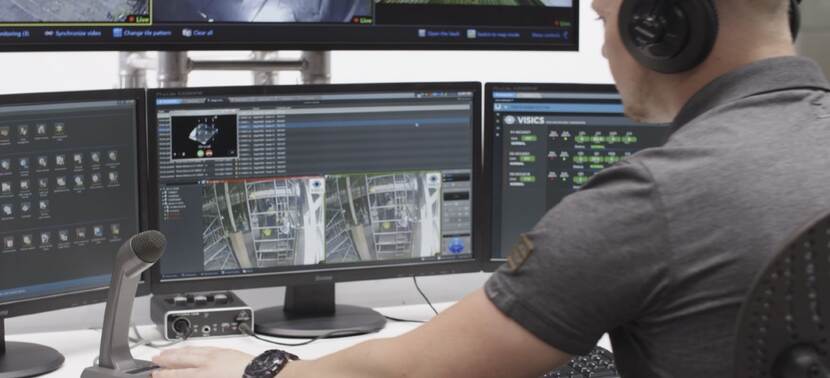 More about MSSI
MSSI is part of Access Technology Group, established in 2002, mother company to Access Innovations B.V., Access Communications B.V, Mobile Shutdown System B.V. and Mobile Shutdown System International. In 2009 MSSI brought VISICS to the global market and has since operated in over 15 countries, serving primarily large energy corporations.