Truck it In from Pakistan hires first female truck driver
In 2021, Pakistani startups raised a total of over USD 350m, more than 5.5 times what they raised in 2020. Although this growth is promising and a potential to boost the economy, there are still structural and cultural challenges for female participation in the workforce. Truck it In, an investee of SC&BD client i2i Ventures, is working to foster diversity and inclusion, both in their workforce and with their user base. Recently they hired the first female truck driver.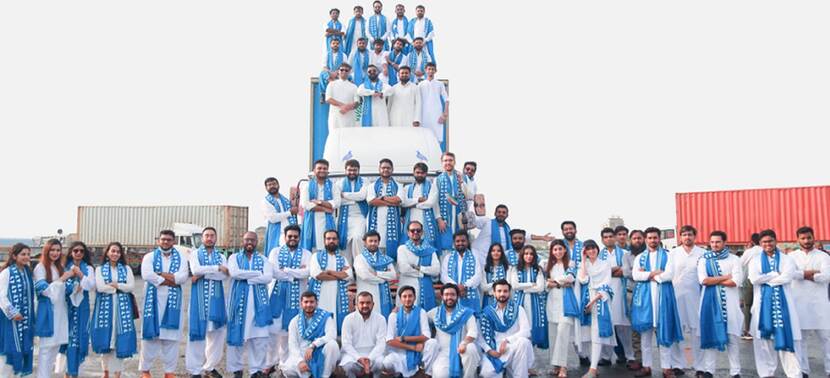 Simplifying road freight for businesses in Pakistan
Based in Karachi, Pakistan, Truck It In (TIN) is a logistics startup which connects shippers and truckers through its online platform. The platform allows registered truckers to book and carry out individual shipments between cities, which not only increases their autonomy and financial security, but also improves shipping efficiency. The startup, founded in 2021, recently surpassed regional records by raising USD 13m in early-stage investment: the largest investment in the trucking space in the MENAP (Middle East, North Africa, and Pakistan) region.
Truck it In focuses on diversity and inclusion. Accelerating Pakistan's economic growth by boosting female labor involves eliminating the reasons for female labour participation.
Inclusion in a male-dominated workplace
TIN is working on continuously improving its hiring practices. There is a large untapped potential of female labour in Pakistan with the rate of female participation in the workforce being very low (around 25 percent) [1]. Accelerating Pakistan's economic growth by boosting female labor involves eliminating the reasons for female labour participation. Among which are social and religious norms, a lack of access to safe transport, and household responsibilities [2]. TIN has increased their share of female employees to 12 percent approximately 38 percent of which hold positions in business operations, a field that has demonstrated some of the most persistent trends of gender discrimination according to TIN. The company recently onboarded their first female trucker onto their platform.
[1] International Labour Organization, ILOSTAT database, 2022
[2] International Growth Centre, 2021
Safe work environment for LGBTQ people
For TIN, an inclusive environment also entails creating a safe work environment for LGBTQ people. The company celebrates Trans Visibility Day and hires nonbinary employees. This is a historic step forward for a field in which hiring LGBTQ people is "unheard of", according to Shan Choudhry, Director of Marketing and Partnerships.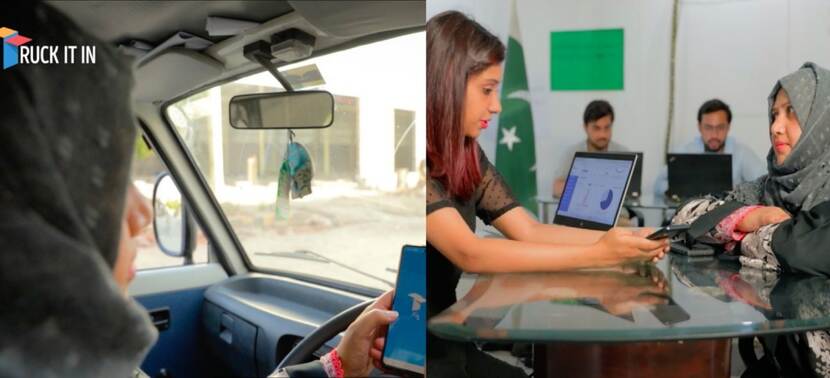 SC&BD client Invest2Innovate
DGGF's Seed Capital & Business Development (SC&BD) facility has been supporting the pilot phase of Invest2Innovate's investment initiative in Pakistan since 2019. This is done through Technical Assistance (TA) to fine-tune their processes, source first deals and develop a fund preposition for future investors. Through their investments, i2i Ventures promotes diversity, equality, and inclusion in the companies in its portfolio. Moreover, they change the status quo by creating a work environment that encourages women to enter male-dominated professions.