Unleashing the next AI revolution in Nepal: Fusemachines
With underemployment rates around 50 percent on a 29 million population, of which 64 percent are below the age of 30, the challenge for improved growth prospects in Nepal is significant. Although over 400,000 young Nepalese are estimated to join the labour market every year, many end up in the informal segments or emigrating due to lack of access to education and lack of quality opportunities (ILO). Inspired to address this multitude of challenges Fusemachines was born in 2013 with its main operation in Kathmandu and corporate headquarters in New York City.

Through employing young digital natives at its centerstage, the company aims to accelerate the transition towards Artificial Intelligence (AI) adoption in the Nepalese economy and to enable talented Nepalese youths to participate in the global digital economy.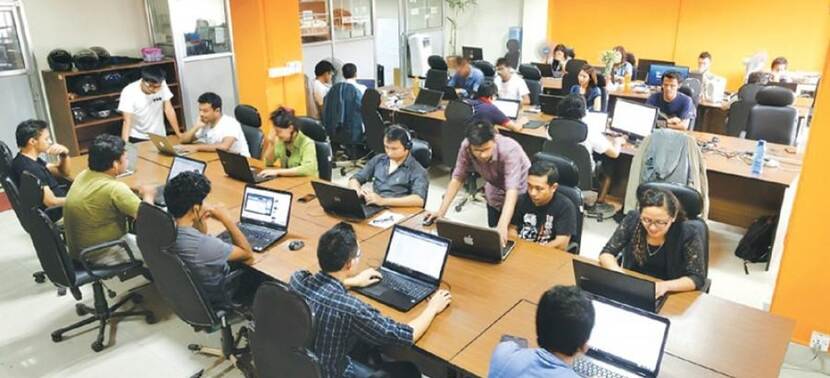 Solving a global demand for AI talent
Despite gradual recovery on its way, the COVID-19 pandemic has had a profound impact on the Nepalese economy. Restrictions on employment is one of the factors that exacerbated structural labour force issues, particularly among youth. At the same time, opportunities arise; a recent study found that 52 percent of US companies have accelerated their AI adoption due to the pandemic. AI is moving into mainstream technology territory, with AI-enabled companies being able to deliver business processes more efficiently and provide new products and services.
Also Fusemachines observed a worldwide demand in AI as well as shortage of engineering talent. The company aims to provide a solution by being an end-to-end platform for businesses in the hiring, training, and management of AI talent. Fusemachines trains employees and runs AI courses, also reaching out to youth in more remote areas and underserved communities. Then the company builds distributed AI teams from a pool of highly qualified engineers. Finally, to equip businesses with professionalising their AI efforts, they offer an 'AI Accelerator Kit', which includes systems support and tools like source code access.
Fusemachines contributes to filling the unemployment gap and increase both the earnings as well as career opportunities for youth.
Education and jobs for Nepal's future generations
Today Fusemachines has over 300 employees of which almost 40% are female and 95% are based in Nepal. Only as recently as May of this year the company opened a new 30,000 sq feet office in Kathmandu with a festive inauguration where many dignitaries, including the US Ambassador to Nepal, attended (see image left).
Behind the success story of the company's push for AI adoption lies the vision to untap underserved markets with educational programs for youth. Next to common hiring practices this is realised through the 'AI fellowship program', whereby highly qualified talents are sourced from underserved communities for training. This way, Fusemachines contributes to filling the unemployment gap and increase both the earnings as well as career opportunities for youth.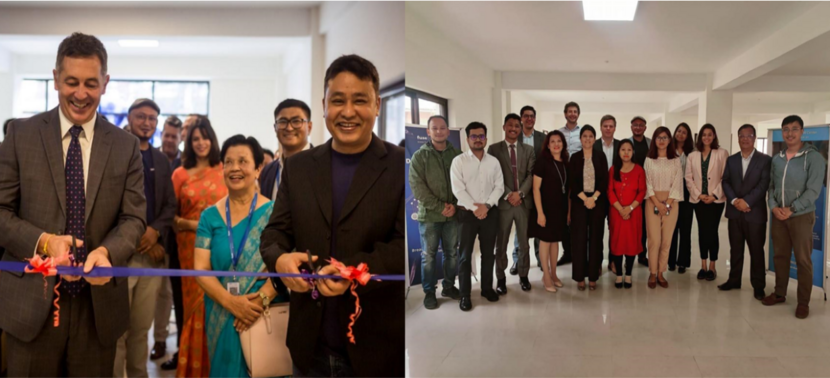 Ambitions for expansion and growth
Having reached an inflection point in 2021, Fusemachines now has a new horizon. Securing USD 15-20M in funding this year would allow the company to accelerate growth through sales efforts, international expansion, and AI platform development. Dolma Impact Fund I, investor in the company since 2018 and hands-on supporter, is confident of their growth potential. DGGF has a long-standing partnership with Dolma: as early as 2015 DGGF was part of the fund's second close. Dolma is the first private equity fund focused purely on SMEs in Nepal, providing capital and expertise to local growth businesses.