Launch of the DGGF Impact Report 2021
The Dutch Good Growth Fund - Financing Local SMEs (DGGF) was established in 2014 and has since worked on furthering access to finance and entrepreneurship in frontier markets. In this report, we dive deeper into the core impact areas of SMEs financed and jobs created since the start of DGGF, with particular attention to the challenges faced in the context of the COVID-19 pandemic.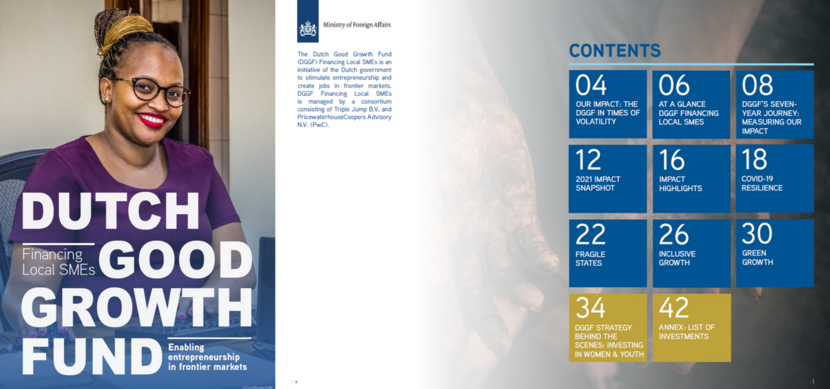 The development of the DGGF mandate, in these volatile years, is best represented in the journeys of the SMEs that we finance. Eight impact stories across four themes feature SMEs that have demonstrated strong impact.
We also include a snapshot on how DGGF contributes to the SDG framework. The main purpose is to showcase a selection of stories of SMEs financed by DGGF, which made a notable contribution to DGGF's impact goals under the most difficult circumstances.
Click here for the report in full and enjoy the read!