Swift take-off for Dutch screening tool for COVID-19 in Ghana
In Ghana, Delft Imaging has been assisting the government in stopping the spread of COVID-19. Its experts quickly adapted their X-ray screening tool for tuberculosis into CAD4COVID: a tool to detect the coronavirus. With the help of international funding through the Netherlands Enterprise Agency's Dutch Good Growth Fund (DGGF), CAD4COVID has now been delivered to hospitals in Ghana. Getting this project approved only took a few weeks.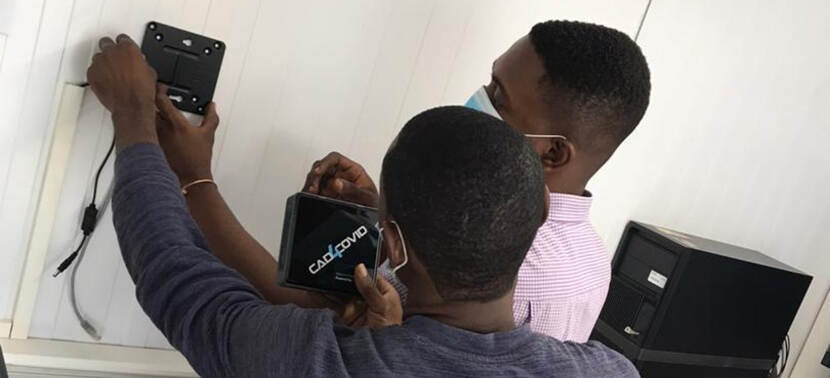 Canada-born Enya Seguin is a business development manager at Delft Imaging. She came to the Netherlands to study healthcare governance and policy. Her passion for digital health in Africa led her to a role at Delft Imaging, a supplier of innovative medical imaging solutions for developing countries.
Focus on detecting tuberculosis
Delft Imaging has spent more than 10 years developing and implementing CAD4TB: computer-aided detection for tuberculosis. Tuberculosis kills around 1.5 million people every year, mainly in Asia and Africa. Enya: "Artificial intelligence can play a critical role in low-resource settings, where the resources necessary for screening are scarce."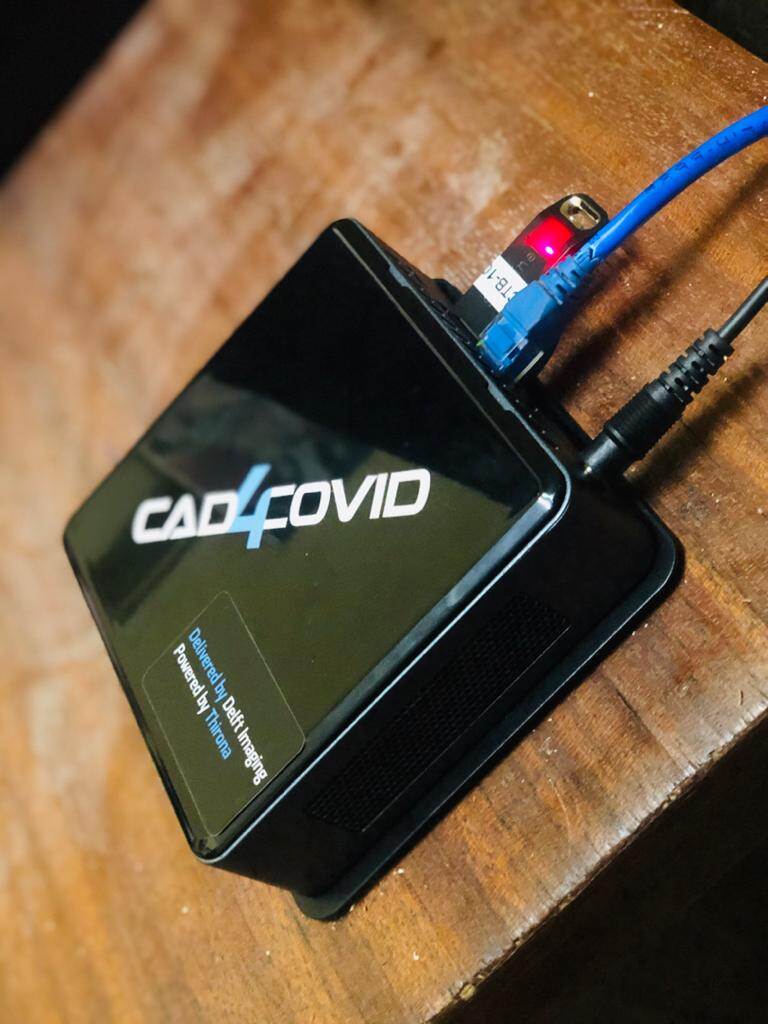 Easy choice: shift to COVID-19
In February 2020, the coronavirus hit. Enya: "We are experts in detecting diseases in the lungs. Since the lungs are where COVID-19 is found, it was an easy choice. We immediately wanted to find out how our technology and expertise could help with the coronavirus pandemic. The technology behind CAD4COVID uses the same technical core as CAD4TB. The solution became available on 30 March. Everything happened quickly from then on! As of 15 July, we are live in 48 facilities in 28 countries. This number is growing every day."
Ghana project: CAD4COVID at 55 sites
Enya reached out to the Netherlands Enterprise Agency. "Since 2016, we have been working with the Netherlands Enterprise Agency on a huge project in Ghana, supported by a Facility for Infrastructure Development (ORIO) subsidy. This is one of the largest eHealth projects in Africa. It involves installing 55 X-ray systems to detect tuberculosis in hospitals and mobile clinics. These sites also qualify for the use of CAD4COVID. After we proposed bringing the system to Ghana in March, DGGF worked at an impressive speed to approve our project. Deliveries and installations have been taking place since June. This project makes use of what we have already achieved in Ghana with the help of the Netherlands Enterprise Agency."
Building on earlier investments
"It is impressive how quickly Delft Imaging responded to the COVID-19 pandemic. By working together with its existing medical network in Ghana, the company has been able to speed up implementation," says Mieke Flierhuis, project adviser at the Dutch Good Growth Fund. "Thanks to its innovative CE certified solution, patients suspected of having COVID-19 can be diagnosed in a safe and rapid manner."
Would you like to know more?
Read more about Delft Imaging and its technology.
Would you like to set up an impactful international business like Delft Imaging? Via the DGGF fund, the Netherlands Enterprise Agency finances projects in developing countries and emerging markets on behalf of the Ministry of Foreign Affairs. Simply send us an e-mail and our advisers will be happy to provide tailored advice with no obligations.