Enabling youth entrepreneurs in Africa
Youth entrepreneurship is extremely important to the Dutch Good Growth Fund (DGGF). DGGF is committed to helping young entrepreneurial talent across Africa. DGGF's investment in Sawari Ventures enabled them to invest in GoodsMart. GoodsMart is an e-commerce platform and delivery company led by founder and CEO Amr Fawzi. It brings groceries to Egyptian households.
Targeting funds in Africa
In 2018, the Dutch Good Growth Fund (DGGF) launched DGGF4Youth, an initiative to boost opportunities for young entrepreneurs and youth employment across Africa. Africa has a relatively young and rapidly growing population. Because of this, youth unemployment and scarcity of investments for young entrepreneurs is a continuous barrier to inclusive regional development.
Therefore, DGGF4Youth has been targeting funds that improve the local financial infrastructure and stimulate local entrepreneurship. These funds offer capital, coaching, networking and other forms of support.
Investing in Africa
Among these funds is the Sawari Ventures North Africa Fund (Sawari Ventures). Sawari Ventures is a 35 million USD, first-time fund. It supports innovative local SMEs from Egypt, Tunisia and Morocco by providing early-stage and growth capital. It believes there are many viable investment opportunities in North Africa, which have been waiting for the right funding and business partners. These opportunities are mainly in the tech space. Sawari sees a clear need for these types of investments. North Africa has a growing base of young and technologically savvy entrepreneurs with tech-enabled business ideas. These are often overlooked by traditional investors.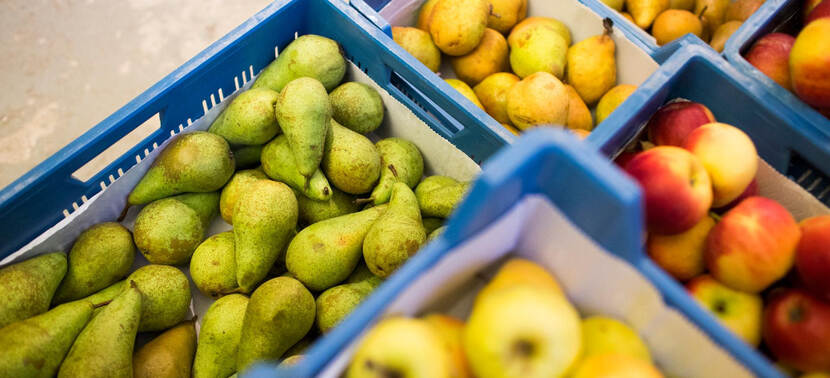 A solution called GoodsMart
GoodsMart in Egypt is an innovative, e-commerce company. It received investment from Sawari Ventures. Cairo is home to millions of people, and access to fresh food and supplies is a necessity. However, there is a logistical challenge.
GoodsMart thus came up with an online grocery delivery system for households. A box is installed next to the front door. People who deliver groceries can simply leave them in this box. This innovative solution has many benefits, especially considering the COVID-19 impact on food supply chains. The system minimises contact between people, as they do not have to go out to get groceries.
GoodsMart's success and growing network also allow it to help other entrepreneurs, despite the current situation, by providing a platform where they can still sell their products.