Tailored supply chain solutions during Nigerian lockdown
More than a year after COVID-19's first appearance, most countries are still trying to reduce its catastrophic effects. Frontier markets such as Nigeria have experienced how already challenging situations, such as poverty and health supplies, have worsened during the pandemic.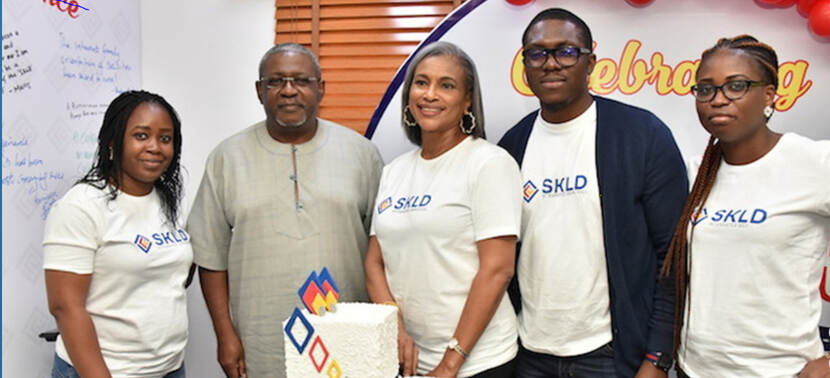 To help the Nigerian population during lockdown, local enterprise SKLD Integrated Services (SKLD) expanded their services. They added face masks to their catalogue and offered customers direct delivery options. SKLD received funding from DGGF's portfolio fund, Alitheia IDF.
Maintaining supply chains in the Nigerian lockdown
Nigeria has had partial and total lockdowns to limit further spreading of COVID-19. The lockdowns resulted in:
disruption of local supply chains;
temporary closing of schools; and
restrictions on the population's mobility.
To help the local population, SKLD decided to add face masks to their product catalogue and to offer home delivery. SKLD was originally a distributor of educational supplies and humanitarian relief materials. 
Providing humanitarian organisations necessary tools
SKLD launched in 2000. Since then, it has evolved from a school shop to a partner for humanitarian organisations in supplying relief products. SKLD provides humanitarian organisations with wash and dignity kits. Alitheia IDF, one of DGGF's portfolio funds, invested in SKLD in 2020.
Investing in women entrepreneurs in Africa
In 2019, Alitheia IDF entered the DGGF portfolio. Their mission is to provide risk capital with a gender lens focus to promising SMEs in Western and Southern African countries. They aim to invest over 50% of the portfolio in women-led or -owned businesses. Also, the fund is led by an all-female fund management team.
The gender lens approach includes promoting gender inclusivity throughout the business supply chain. The fund has access to an extensive network of women leaders and entrepreneurs. It believes that traditional investors are leaving money on the table by overlooking women entrepreneurs as viable investment opportunities.