A Digital Transformation Journey in the Palestinian Territories
Political instability, economic insecurity, lack of access to finance and markets, and unfavorable regulations define the fragile macroeconomic and political landscape of the Palestinian territories. Amid this challenging environment, young, promising entrepreneurs are building a brighter future by setting up and growing their own businesses. NGO FATEN (Palestine for Credit and Development) entered the DGGF portfolio in 2017 and provides finance solutions for small-scale enterprises and micro-entrepreneurs with a clear motivation: "We are helping people to help themselves".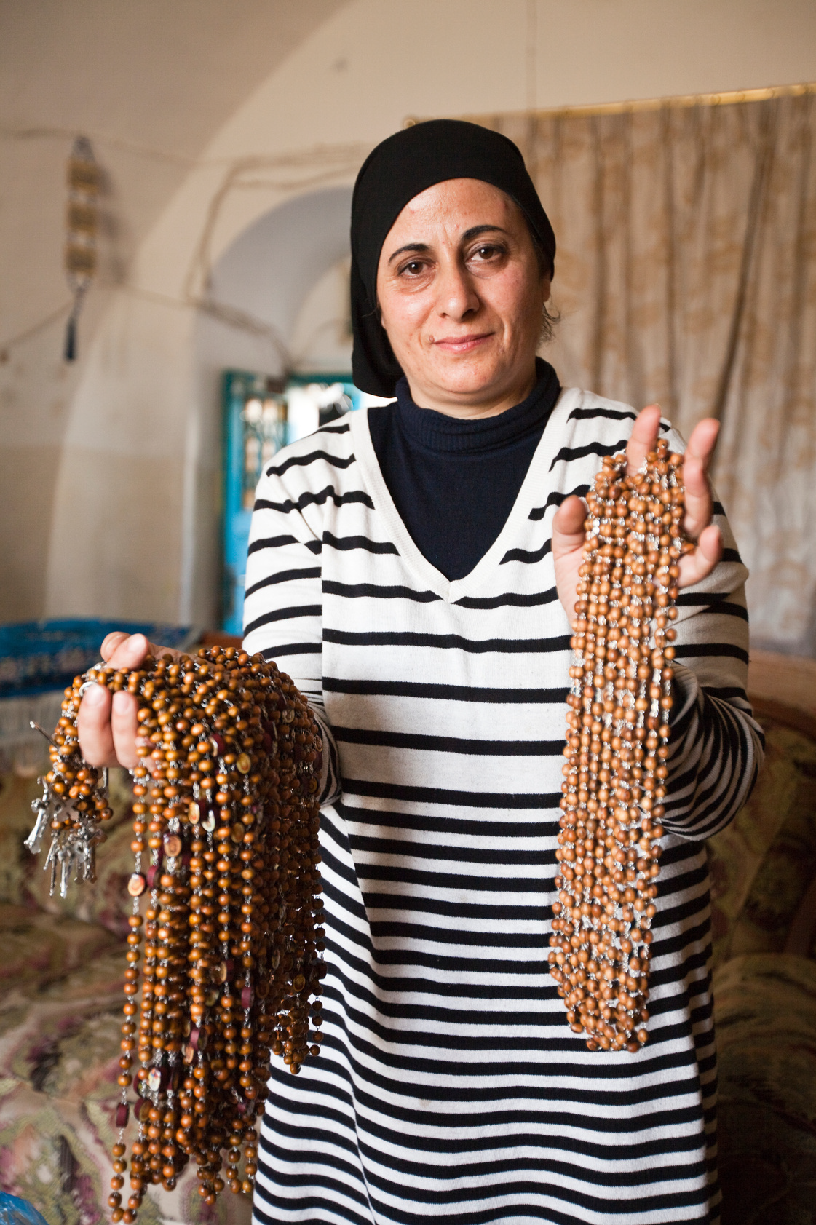 Serving the underserved 
FATEN has been improving the level of financial services in Palestine by providing loans to micro, small and medium projects in a variety of different economic sectors. Offering FATEN's financial services to the underserved has been the focus since the foundation started: most clients are women and individuals from marginalized communities, with a high outreach in refugee camps and isolated, rural areas. FATEN's products are likewise tailored to meet the needs of society and include small business loans, agricultural and social loans and, recently, a Covid-19 Emergency Fund. FATEN empowers women economically and socially by offering 'Women's Loans' with easy terms and reduced interest to enhance financial independence from their male family members.
The digital transformation strategy
The challenges of delivering financial services in the Palestinian Territories are extraordinary and FATEN works hard to keep up with the information and technology developments in the field of finance, and to become a data-driven organization. Supporting the integration of micro, small and medium businesses into the broader digital economy is the aim of the development of this digital strategy. As part of Technical Assistance provided by DGGF's SC&BD facility, the consultancy firm PHB Development has been working in close collaboration with FATEN to identify priority areas for a digital transformation journey and equip them with concrete points of action towards digitization of services and products. 
Credit and development for Palestine
FATEN has been part of DGGF's portfolio since 2017 when DGGF provided a $5 million loan, and has received Technical Assistance from the SC&BD-facility in 2020-2021. As the largest Microfinance institution operating in the Palestinian Territories, with 37 branches spread throughout the area and serving over 26,000 clients, FATEN contributes to economic development by creating new job opportunities and reducing poverty rates and unemployment.
The story of FATEN has been featured in the DGGF Impact Newsletter of August 2021. Want to stay informed about the latest DGGF developments? Click here to register for the DGGF Impact Newsletter.