DGGF Investee partners to evaluate the outcomes and the impact of their programme
DGGF Investee 'SHE Investments' partnered with 'For-Purpose Evaluations' to execute an evaluation to assess the outcomes and impact of the SHE Incubator Programme for the female entrepreneurs participating in the programme. Effective evaluation and impact measurement is an important part of (social) impact investment as it contributes towards increased impact and meaningful change.
The evaluation revealed that the 6-month training and mentoring programme for women with early-staged and micro-sized (informal) businesses does not only positively impact business size and scale but also strengthens self-belief and confidence.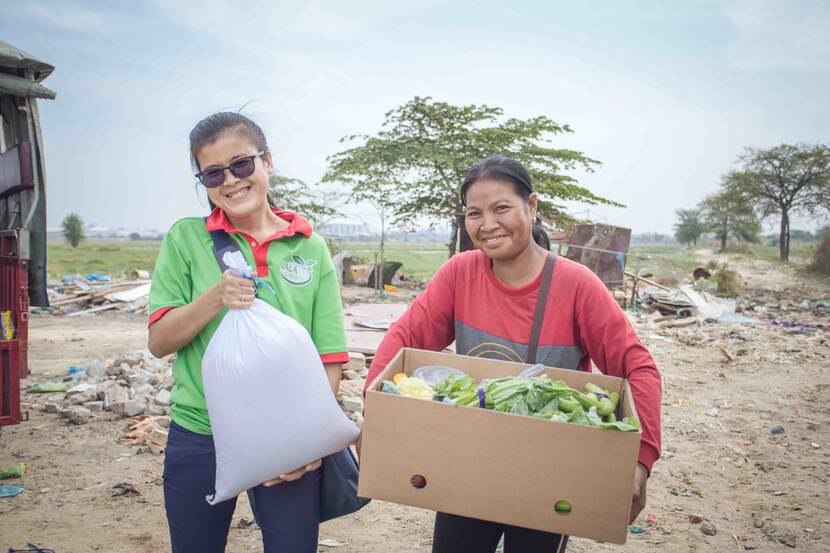 Gender balance in the SME sector
SHE (Support Her Enterprise) Investments is a social enterprise based in Phnom Penh, Cambodia, delivering gender-focused and culturally tailored business development programmes. SHE works towards the goal of getting more women to run larger, sustainable, and impactful businesses. Not only does SHE provide business training, mentoring, financing and networking opportunities for women, SHE also partners with local- and international organisations, businesses and governments to build a strong and supportive ecosystem for female entrepreneurship. DGGF's SC&BD facility is supporting SHE through the Incubation Ecosystem Support Programme to expand their incubation and acceleration services to four rural Cambodian provinces.
Economic, environmental, and social impact
The evaluation measured the economic impact of the SHE Incubation programme by showing that 67% of the surveyed female entrepreneurs in the Incubation programme had a high or very high impact on their business size and scale. Additionally, 272 local jobs, and with that good working conditions and job opportunities, were maintained throughout the pandemic. 44% of the female entrepreneurs indicated to also make changes to reduce environmental impact as a result of training they followed at SHE. One participant stated:
"Besides earning an income, we need to think about society and the environment as well. Before studying at SHE I never thought much about environmental impact."
The most significant impact for the female entrepreneurs is the increase in confidence and self-belief both as a business owner and as a woman. 92% of the female entrepreneurs participated equally within their families and with their husbands in household finance decisions at the end of the programme showing more equal rights for women in the family.
For SHE Investments the evaluation and impact measurement of the SHE Incubation Program is an important part of the monitoring, evaluation and learning process. Key recommendations following from the evaluation will facilitate SHE with aligning their processes well with their purpose to continue to educate the next generation of female entrepreneurs. DGGF highly values monitoring and impact evaluation as part of an impact approach that assesses the broad and local impact of the Funds' activities.
Increasing the access to finance for female entrepreneurs is a strategic priority for DGGF Financing Local SMEs as part of our Gender Lens Strategy.