Flexknit and Qimpexx making impact on Madagascar with DGGF
Madagascar is one of the African countries hit hardest by climate change. Investment Manager Miriam Valstar from Invest International, executing DGGF for Investing Dutch entrepreneurs: "Recently I visited the companies Flexknit and Qimpexx on the island and was truly impressed by their operations and targets to achieve the SDGs. These two DGGF clients take serious measures to prevent deforestation in the country, while creating a substantial amount of decent jobs."
A look at two wonderful DGGF examples making true impact while achieving the SDGs. 
Qimpexx: producing quinine and creating a small farmers network
Qimpexx, subsidiary of Dutch company Arnold Suhr, a trader in raw materials, produces quinine which is used to add the bitter taste to beverages. It is extracted from the bark of the Chinchona tree.
With a Dutch house bank, DGGF finances the extraction facilities, generating 46 jobs. The raw material, kina bark, is sourced from Congo, but the group is locally investing in a large scale outgrowers network  to grow huge areas of kina trees with up to 8,000 outgrowers (currently 600). Also intercropping - multiple cropping practice that involves growing two or more crops in proximity – to outgrowers is promoted to make the most of available soils, diversify income and improve resilience against extreme weather events.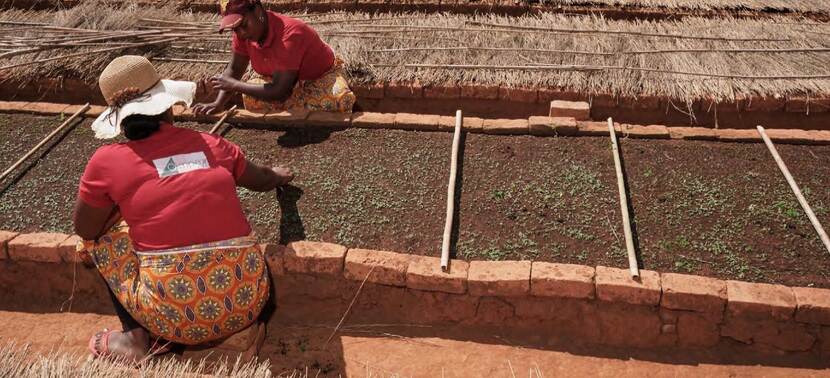 Planting chinchona trees with local farmers
In the buffer zone of a tropical national park, the company is planting hundreds hectares of trees, together with small farmers. This alleviates pressure on the tropical forest because alternative economic activities prevent illegal forest activities. Moreover, the trees sequesters carbon.
Besides this, communities are trained in fire prevention and creation of firebreaks. Since 2018, 130 additional farmers have participated in small, interactive group sessions, learning how to plant and cultivate their cinchona trees. They also learnt how to prevent and protect against fire.
Kasper Bouwman, Managing Director of Arnold Suhr explains: "Something we are extremely proud of. The idea of starting our own quinine plantation and factory was born 12 years ago. Not only due to the increasing questions of sustainability from our customers, but internally we felt the need to better control the development of our products. As a trading company we had limited ability to achieve this, so decided to explore the possibilities of becoming a producer ourselves."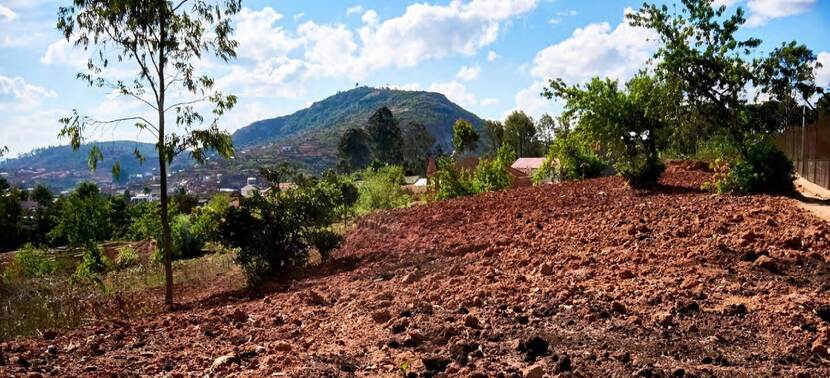 Flexknit and Qimpexx are two fantastic examples of companies dare to take risk and drive important change.
Flexknit: decent jobs and net zero carbon emissions
Madagascar has also a fairly large textile industry, Flexknit Holding being part of that. The textile company, has over 3,300 employees on the island, through its subsidiary Accord Knits. The factory is BSCI certified, which means working according to strict ethical norms. Despite a Covid related worldwide crisis in the fashion industry, the company is performing financially well. With DGGF funds a modern dyeing factory, wastewater treatment plant, a briquettes factory and grass plantation were constructed.
The company goes beyond its core business when it comes to (thermal) energy use - needed for steaming, washing and ironing of knitwear. In order to reduce their impact on the environment (SDG13) the company decided to replace fuelwood for briquettes made of a type of Elephant grass. The company produces and uses these bio-briquettes, based on reed, for energy generation, leading to net zero carbon emissions. Flexknit aims to have a sector wide impact and is scaling up bio-briquettes production for other textile companies. In the future the consumer market will follow.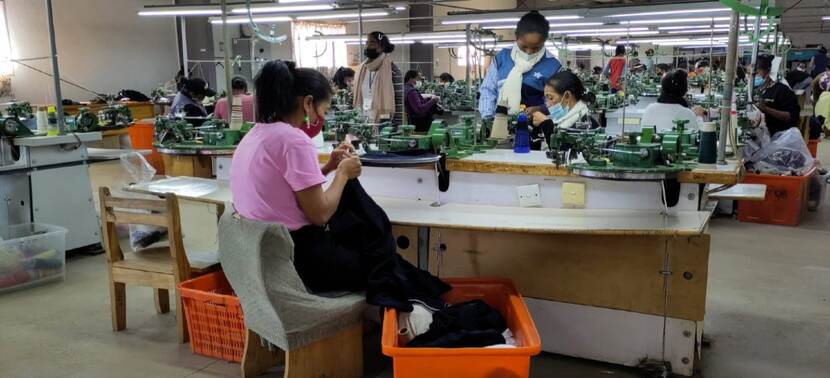 Local jobs on Madagascar
Deforestation is a huge problem in Madagascar, all hills are barren. Therefore Flexknit also establisehd a 110 hectare plantation site, currently providing work for five employees and 500 FTE daily laborers during planting and harvesting time.
At the briquette factory (Global Green Energy) already 24 employees have found a job. The latter is selling the briquettes also to other textile companies and other industries in order to have a sector wide impact. The local communities benefit from employment opportunities, improved school and through the income from the land sales the farmers now have bought agricultural inputs and started to develop their own fields.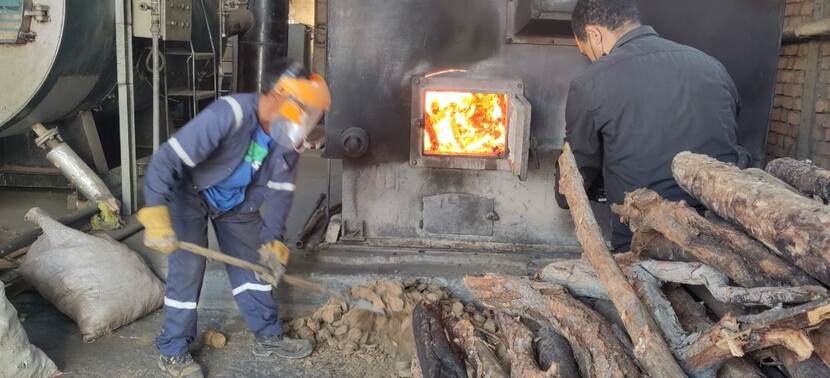 "It's these kind of companies that dare to take risk and drive important change. Invest International finances through DGGF these kind of Dutch foreign investments in any country if commercial financiers cannot step in", adds Miriam Valstar.
More information
Want to know more on these projects or what DGGF can do for your business?